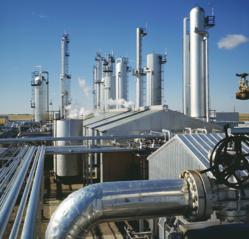 What the food – water – energy nexus is really about is the fact that we live in a closed eco-system. There is no better way of understanding this than from the perspective of the international space station orbiting the Earth.
Oxford, UK (PRWEB) February 22, 2013
GWI's 2-day conference forms the highest-level group of senior executives from industry, the water sector and government departments worldwide to discuss the challenges of water risk for business, the community and ultimately the global economy. However, in spite of widespread economic difficulties and shortages of water across the world, some businesses continue to thrive; the conference asks what can be learned from these companies and how can business and communities work together towards a win-win outcome?
Key inspirational speakers:
President Vicente Fox, President of Mexico and former CEO of Coca-Cola Latin America
Jerry Linenger, former NASA astronaut and founding member of the Blue Circle
John Elkington, Volans, zeronaut and first advocate of the 'triple bottom line'
Attendees will include senior executives from industry, water companies and public utilities, suppliers, investors, banks and consultancies. The Summit is renowned for its high-value content and networking facilities, including 40 Round-tables and One-2-One structured individual sessions. This year also sees new opportunities for water technology companies to showcase their innovations to investors with a mini-exhibition of Top 20 Technologies and also features a spot for GWI's in-house team of researchers. Their latest report 'Global Water Market 2014: meeting the world's water & wastewater needs until 2018' will be published on 31st March.
Details of the Summit's Agenda can be found at http://www.watermeetsmoney.com/agenda. It includes four major strands - on Desalination Technology and latest developments, Leadership in the water industry, including a workshop session, a focus on growth and natural resources in Latin-America and the challenges and successes for industry facing Corporate Water Risk. There will be around 100 speakers, including, rarely at a conference together, the CEOs of the two French water giants, Veolia and Suez Environnement:
Chew Men Leong, CEO, Public Utilities Board, Singapore
Stewart Lindsay, Director Corporate Affairs, Bunge Ltd, USA
Jane Pagel, President and CEO, Ontario Clean Water Agency, Canada
Rachmat Karnandi, Chairman, BPPSPAM, Ministry of Public Works, Indonesia
Roberto de Andraca, Chairman CAP, Chile
Booky Oren, President and CEO, Global Water Partnership, Israel
Joe Swearman, Manager Advance Water, Consol Energy, USA
Jean-Michel Herrewyn, CEO, Veolia Water, France
Shaun Cox, Managing Director, Melbourne Water, Australia
Shayo Holloway, General Managing Director, Lagos Water Corporation, Nigeria
Julia Bucknall, Water Anchor, World Bank, USA
Alister Wyness, International Group Water Expert, BP International, UK
Patricio Matiz Vega, General Director, Aguas de Antofagasta, Chile
Taqsem Khan, Managing Director, Dhaka WASA, Bangladesh
Tom Cooper, Head of Corporate Water, Intel, USA
Karl Fennessey, Director of Sustainable Development, ConocoPhilips, USA
Jean-Louis Chaussade, CEO, Suez Environnement, France
Michael Corkery, Corporate Engineering Water Management, Nestle, Switzerland
Each year, the Summit hosts the Global Water Awards ceremony, which recognises key contributions to the water industry over the previous year. New categories for 2013 are the Water Stewardship Award and the Water Leaders' Award. Shortlisted projects can be viewed at http://www.globalwaterawards.com, and voting is by readers of GWI's magazine and Water Desalination Report, members of the International Desalination Association (IDA) and International Private Water Association (IPWA), and registered delegates at the Summit - before 1st April. The Awards will be presented by former President of Mexico, Vicente Fox.
The Summit is endorsed by the Global Water Leaders Group, a not-for-profit, CEO-level organisation, created to bring leaders together and facilitate real on-the-ground initiatives. The group will provide speakers for the Leaders' workshop, part of the Leadership strand at the Summit. Further details: sy[at]globalwaterleaders.org and http://www.globalwaterleaders.org.
The Summit closes with a session on the Future of Water Risk and two site visits to water treatment plants in Seville itself: Abengoa's Solucar Complex, the largest solar project in Europe, and EMASESA´s La Ranilla STP, built and operated by aqualia (contact acheetham(at)globalwaterintel(dot)com for further details).
A limited number of Press passes are available from: rn(at)globalwaterintel(dot)com, Kingsmead House, Oxpens, Oxford OX1 1XX, UK. Tel: +441865 204208.
*Global Water Intelligence (GWI) researches and publishes business data and information about the water markets worldwide. Based in Oxford, UK it also has offices in Singapore and USA (Austin, Texas) and has researchers and office staff in many other countries. It publishes three subscription titles and a free weekly GWI Briefing email (http://www.globalwaterintel.com/accounts/mailinglist/) and around four individual reports per year on particular water sectors/geographic regions. It also organises two major financial conferences for the water industry each year: the American Water Summit in Autumn and the Global Water Summit in Europe in Spring (Seville 2013). GWI was awarded the Queen's Award for Enterprise in 2011.
http://www.globalwaterintel.com
http://www.linkedin.com/company/global-water-intelligence?trk=hb_tab_compy_id_419729