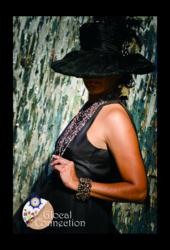 Impact GLObal Shop loCAL
(PRWEB) November 23, 2012
http://www.msglocalstyle.com Purchase online at MsGlocalStyle.com and use promotion code GCHoliday2012 for 40% discount on all products plus Free Shipping. Offer Valid through "Giving Tuesday" 11/27/2012. Find the perfect gift for that special person who has everything and appreciates beauty and transformation. Ms Glocal accessories are carefully curated; stylish and luxurious allowing expression for individuality. A gift with a story behind its makers; offering handcrafted jewelry, scarves, hair accessories, table runners & textiles, made by communities of artisans that bring ancient art to modern living. While giving during the holiday season allow a present to be a vehicle for action in the aid of creating
a better world..Impact GLObal Shop loCAL!
Glocal Connection believes in the mantra "Give a person a fish, he will eat for a day. Teach a person to fish he will eat for a lifetime." The journey started by two girls with global roots; infused with the love of travel and style; a desire to empower others and to make the world a better place for all who inhabit it. MsGlocalStyle sustain communities of artisans and micro-producers by providing a platform to sell their products. The company aims to achieve positive social impact via economic development and educational programming. Impact GLObal Shop loCAL!