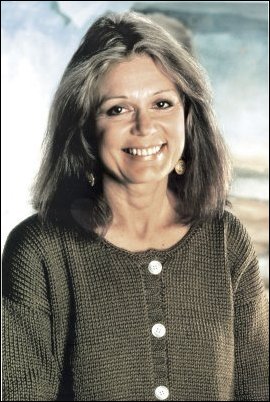 Staying Healthy at Every Age: Celebrating Women's Health
Great Neck, NY (Vocus) April 9, 2007
Gloria Steinem, one of the country's most influential and innovative writers and activists, will be the keynote speaker at the North Shore-LIJ Health System's third women's health conference, scheduled for May 17-18. The free conference, entitled "Staying Healthy at Every Age: Celebrating Women's Health," will be held at Leonard's of Great Neck at 555 Northern Boulevard.
Ms. Steinem is an energetic and influential writer, lecturer, editor and activist. She co-founded Ms. Magazine, was one of its editors for 15 years and now serves as a consulting editor. Ms. Steinem helped establish a wide range of women's groups, including the Women's Action Alliance, the National Women's Political Caucus, Voters for Choice, Choice USA and the Ms. Foundation for Women. She was also a founder of "Take Our Daughters to Work Day," now an institution in the US and around the world.
Her books include the bestsellers Revolution from Within: A Book of Self-Esteem, Outrageous Acts and Everyday Rebellions, Moving Beyond Words, and Marilyn: Norma Jean, On the Life of Marilyn Monroe. She is currently at work on Road to the Heart: America as if Everyone Mattered, a book about her more than thirty years on the road as a feminist organizer
She also has been awarded the first Doctorate of Human Justice from Simmons College, the Bill of Rights Award from the American Civil Liberties Union of Southern California, the Liberty award of the Lambda Legal Defense and Education Fund, the Ceres Medal from the United Nations, and many honorary degrees. In 1993, she was inducted into the National Women's Hall of Fame in Seneca Falls, New York, and her name often appears on lists of the most influential women in the U.S. and internationally.
The two-day conference will feature a range of North Shore-LIJ physicians and specialists, who will discuss the nation's top health concerns of women with cutting-edge information on topics such as: infertility, healthy pregnancy, cancer, menopause, heart disease, urinary incontinence, Alzheimer's disease, arthritis, stroke and osteoporosis.
"In addition to providing medical care to our patients, the North Shore-LIJ Health System views community education as a core part of our mission as the region's largest healthcare provider," said Michael J. Dowling, North Shore-LIJ's president and chief executive officer. "North Shore-LIJ takes great pride in hosting such a valuable conference on key women's health issues."
This informative conference also gives North Shore-LIJ the opportunity to recognize medical achievements by some of the health system's women physicians, who will be honored at an awards presentation to be held on May 17. This year's medical achievement award recipients and the North Shore-LIJ Health System trustee for whom the honor was named are as follows:
Sandra Atlas Bass Clinical Excellence Award to Marcia Epstein, MD, Associate Chief and Fellowship Director, Division of Infectious Diseases, Department of Medicine, North Shore University Hospital (NSUH). The award recognizes Dr. Epstein's career-long devotion to her patients, as well as her exceptional clinical skills.
Ann Gottlieb Excellence in Teaching Award to Manju Chandra, MD, Pediatric Nephrologist, Schneider Children's Hospital at North Shore in Manhasset. The award recognizes Dr.Chandra's dedication to the dissemination of knowledge and the preparation of the next generation of healthcare professionals.
Sharon Joyce Schlanger Community Service Award to Co -Winners: Sandra Kaplan, MD, Director, Division of Trauma Psychiatry, NSUH and The Zucker Hillside Hospital; and Donna Denier, MD, Chief, Cardiology, Franklin Hospital, Valley Stream. The award recognizes both Dr. Kaplan's and Dr. Denier's work in promoting the health of diverse populations through innovative and effective community-based programs.
Tita Monti Community Education Award to Lora Weiselberg, MD, Chief, Breast Cancer Services, Don Monti Division of Hematology/Oncology, NSUH. The award recognizes Dr. Weiselberg's dedication to teaching and to informing the community about their health and healthcare.
Lorinda DeRoulet Research Award to Barbara Sherry, PhD, Associate Investigator, The Feinstein Institute for Medical Research, Head of the Center of Immunology and Inflammation
The award recognizes Dr. Sherry's major contributions to biomedical research and her leadership in nurturing the careers of junior scientists and trainees.
Those wishing to attend the event should call North Shore-LIJ's Department of Professional and Public Health Education at (516) 465-2505 or register online at http://www.northshorelij.com/womensconference. Please be advised that parking at Leonard's is limited and there will be no walk-in registration.
###