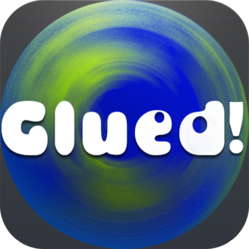 Chicago, IL (PRWEB) January 16, 2013
AppUpp LLC, an app development company, is pleased to announce the creation of the social GPS and navigational app, Glued!. This new app, Glued!, will change the way we use GPS in the future.
Glued! is a private, navigational and social GPS app for smartphones and tablets that allows users to become connected, or "GLUED!", with friends and family privately and safely without the annoying advertisements or stranger "hook-ups" common with most location based apps. Glued! is a state-of-the-art app that takes connecting to one another and combines it with private and secure navigation in a way that will change the way we connect with one another in the future. Glued! allows users to connect to one another via GPS mapping by email, texting, calling or by simply touching phones. Glued! is one of the few location based apps on the market that doesn't require third party social networking sign-in.
Here are a few of the many features of Glued!:
Glued! is one of the first apps that allows users to connect instantly with other people that become visible on their phone's map, by just touching phones. That's right – sign in, push the button in the upper right corner and then simply touch phones. Three easy steps and they are connected! Users can connect and view with up to 100 people, at the same time through GPS, for as long as they would like.
Glued! has zero advertising and will never solicit contact list or solicit strangers for meeting through similar interests or groups.
Glued! has a Battery Savers feature, in the upper left corner of the app, that allows users to adjust the frequency of the updates when involving the GPS. The less updates the less drain on the phones battery. Not many other location based apps have this type feature.
Glued! users are able to set a meeting point from anywhere within the Glued! map functions. Glued! makes it easy to connect, set the date/time and location – no more getting lost, no more running late. Glued! is a personal GPS calendar assistant.
And the most important feature of Glued! is the focus on safety and security within the app. Most apps dump users into a public arena where strangers are able to see who they are and more importantly where they are. The Glued! app was designed by two guys, both with families with young children. Security and Privacy is the #1 priority with this app. Users will never be connected to anyone they do not know.
Glued! is available on iTunes or for more information goto http://www.GluedApp.com.