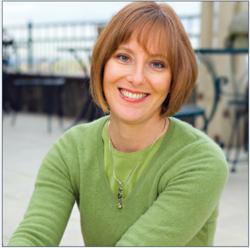 I look forward to preparing nutritious and healing food for attendees to enjoy
Los Gatos, CA (PRWEB) September 13, 2011
Eucalyptus magazine, the Bay Area's resource for green and health-conscious lifestyles, will host the third session of its popular Eucalyptus Dinner Series with "Gluten Free Living, a Health Lecture, Demonstration and Dinner." The event, which will be held at the Stillheart Institute in Woodside on October 6 from 6 to 9 p.m., will feature a lecture by Dr. Gary Gray from Stanford Medicine and a gluten-free food preparation demonstration by Chef and Teacher, Lauren Hoover. The menu features a delicious three-course meal and drinks free of common allergens such as gluten, dairy and peanuts.
"We're here to be a resource for people who are interested in health, wellness and green living in Silicon Valley and beyond," said Michaela Marek, publisher of Eucalyptus Magazine. "I find that these days people are looking for credible resources and professionals that help improve their health and well being. We are here to connect both networks and be a respected source of information, and we accomplish this through our magazine, website and events such as this one."
Dr. Gary Gray is a Professor Emeritus of gastroenterology and hepatology at the Stanford School of Medicine. He is a well-known author and authority on gluten-free living. His clinical focus is on gastroenterology, inflammatory bowel disease, intestinal malabsorption, and small intestinal diseases. His publications have included research on gluten detoxification enzymes, gluten sensitivity in primates, and enzyme therapy for celiac disease, among others.
Chef Lauren Hover is a celebrated chef, nutrition expert, and the author of the No Wheat No Dairy No Problem cookbook. She has 15 years of cooking and teaching experience at La Folie, Fairmont, Hyatt, Marriott, and has cooked for several US presidents and senators. She appeared on ABC Live in Chicago and Sacramento. Her own issues with food allergies led her to create the cookbook, so she could help other people with sensitivities create delicious meals that won't upset their stomachs later.
"I look forward to working with Eucalyptus magazine and preparing nutritious and healing food for attendees to enjoy while they learn about gluten intolerance and celiac disease," said Lauren.
The menu for the Eucalyptus Dinner consists of foods that do not cause common allergic reactions. The appetizer will be walnut and mushroom pâté stuffed mushrooms. Main course selections include persimmon salad with organic baby greens and pomegranate vinaigrette and vegetable lasagna with cashew cheese and crème sauce. For dessert, Lauren will serve up an array of petite desserts, including her famous brownies. Lemon iced tea and filtered water will be served with the meal.
The Eucalyptus Dinner Series is a bi-monthly learning opportunity launched in June 2011, with a series of articles in the column "Healthful Eating" and dinner events that are designed for people to learn about the diet and also experience the food prepared correctly according to the guidelines. Past and future topics include eating/cooking at home, raw foods diet, vegan diet, macrobiotic diet, and Weston-Price way of eating.
"Gluten Free Living, a Health Lecture, Demonstration and Dinner" will take place on October 6 from 6 to 9 p.m. at the Stillheart Institute, located at 16350 Skyline Blvd in Woodside. Tickets are available online at eucalyptusmagazine.com/glutenfree. Space is limited.
For more information about the Eucalyptus Dinner Series or any of Eucalyptus magazine's products or services, call them at (408) 335-4778 or view them on the web at eucalyptusmagazine.com.
About Eucalyptus
Eucalyptus is the San Francisco Bay Area's resource for green and health-conscious lifestyles. Through the print publication, website and networking events, Eucalyptus shares knowledge and inspires readers to celebrate their health, support local businesses and surrounding communities, and protect the environment. Since its first publication in 2009, Eucalyptus has been well-received by the health-conscious and green living community and industry. Eucalyptus is the winner of the 2010 Apex Awards for Publication Excellence for green publications and the 2010 Gold MarCom Award for green publications. The magazine is available at over 350 locations in the Bay Area and online at eucalyptusmagazine.com.
###