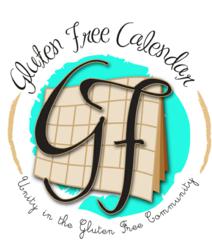 With publicly recognized events like these, nobody will ever again need to ask, "What is celiac disease?" What an exciting thing for all those living with this on a daily basis! -Chandice Probst, CEO, Gluten Free Calendar
Gilbert, AZ (PRWEB) September 21, 2012
Gluten Free Calendar, the premier website for finding all events gluten free, will be hosting Gluten Free and Celiac Awareness Night with the Chicago White Sox as well as a free gluten free post-game party.
Recently, FOX picked up the September 29th White Sox game. As a result, it will now be a Saturday Baseball telecast. As the White Sox contend for a play-off spot, this is sure to be an exciting event. Game start time has been changed to 3:05 pm and the Gluten Free Calendar post-game party will now take place from 5-8 pm at Bacardi at the Park. The post-game party will be free to the public and open to anyone who would like to attend, including those who are not attending the baseball game.
The first 50 attendees will receive a reusable Udi's Gluten Free tote bag filled with goodies from companies like Enjoy Life Foods and OMG, It's Gluten Free! All attendees will have the chance to enjoy samples from many different gluten free vendors including Udi's Gluten Free, Glutino and New Planet Beer. Raffle prizes, music and special guest appearances will complete this exciting event. World renowned doctor, Stefano Guandalini of The University of Chicago Celiac Disease Center, the non-profit organization Gluten Free Calendar has chosen as the beneficiary to 100% of the fundraising dollars from group tickets sold to that day's Gluten Free and Celiac Awareness White Sox game, will be attending as a special guest. Stasie John, author of the popular children's book, The Gluten Glitch, will also be doing a book signing and meet and greet. Discounted tickets to the baseball game may be purchased at http://www.glutenfreecalendar.com.
Bacardi at the Park, the venue for the Gluten Free Calendar hosted post-game party will be offering a special gluten free menu for the evening that guests may choose to dine from. Bacardi at the Park has educated its staff with the practices that go into safe preparation of gluten free food for those with celiac disease and gluten sensitivity.
The September 29th Chicago White Sox Gluten Free and Celiac Awareness Night will wrap up the Gluten Free Calendar hosted baseball series of events for the year. The professional basketball series of awareness nights and events will begin on Saturday, November 3rd with the San Antonio Spurs.
This and other upcoming Gluten Free Calendar events will give attendees the opportunity to make new gluten free friends, enjoy delicious food in a safe environment and visit with influential special guests one on one.
# # #
For media inquiries or to become a vendor at this and/or other Gluten Free Calendar hosted GF and Celiac Awareness Night pre-game parties, please contact Chandice Probst at chandice(at)glutenfreecalendar(dot)com.