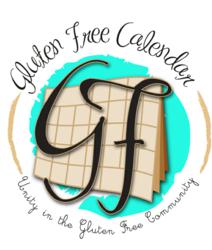 "There is an ever growing need for information about gluten free foods. GFC is leading the way and I'm excited to be their partner." said Mark Cuban
Gilbert, AZ (PRWEB) October 02, 2012
Gluten Free Calendar, the premier website for finding all gluten free events and host to nationwide Gluten Free and Celiac Awareness events, announces today that it has received an exciting investment. Mark Cuban, entrepreneur, Dallas Mavericks owner and star of ABC's hit TV show, Sharktank, has purchased stake in the company. Cuban also joined the Gluten Free Calendar advisory board where he offers guidance and advice from years of successful business building experience. On his decision to invest, Mark said, "There is an ever growing need for information about gluten free foods. GFC is leading the way and I'm excited to be their partner".
Gluten Free Calendar will be hosting Gluten Free and Celiac Awareness events with professional athletic teams around the nation. The company's pre-game parties and expos will feature the best gluten free companies, prizes and influential gluten free special guests like Mrs. United States Shannon Ford and Brian Gansmann, The Gluten Gladiator. "This is a great opportunity to showcase those of us who have celiac disease. Time to show the world that the gluten sensitive community is any and everybody." said Brian. These nationwide events will be open to the public and will raise awareness and proceeds for celiac disease and gluten sensitivity. Thousands of dollars have already been raised for organizations like the Celiac Disease Foundation, Gluten Intolerance Group and University of Chicago Celiac Disease Center through Gluten Free Calendar's baseball series of awareness events.
The investment will allow the company to host even more fantastic, gluten free events around the nation as well as make existing, annual events bigger and better. It will also help build the companies presence and their easily navigated website, where individuals can find every gluten free event in one place, and app, which is to be released shortly. "We are very excited and grateful for this investment. Mr. Cuban's interest in our company is wonderful validation of our role in the gluten free community, as we help people find those gluten free events in which they can receive support, gain knowledge and enjoy delicious food. To host awareness events with athletic teams around the nation and raise proceeds for celiac and gluten free non-profit organizations is icing on the gluten free cake!" said Chandice Probst, CEO and Founder of Gluten Free Calendar.
The series of Gluten Free Calendar hosted GF and Celiac Awareness Nights with professional basketball teams will begin on Saturday, November 3rd with the San Antonio Spurs.
# # #
For media inquiries or to learn more about Gluten Free Calendar hosted events, please contact Chandice Probst at chandice(at)glutenfreecalendar(dot)com.
About Gluten Free Calendar:
The ULTIMATE connection to gluten free and celiac events is Gluten Free Calendar. From support groups, expos and in-store demos to Gluten Free Calendar hosted Awareness Nights, individuals will finally be able to find all gluten free and celiac events in one place. Gluten Free Community prides itself in being a give-back company.
With Unity In The Gluten Free Community as the companies slogan, they look forward to achieving just that through Nationwide Gluten Free and Celiac Awareness Nights they will be hosting with professional athletic teams around the nation. Gluten Free Calendar works diligently to raise awareness for celiac disease and gluten sensitivity as well as proceeds for celiac research facilities and related non-profit organizations. For more information please visit, http://www.glutenfreecalendar.com