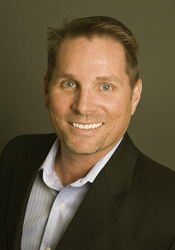 "Having the support of BiotechCorp and working closely with their dedicated professionals has proven to be a key differentiator for GlycosBio and the emerging biochemical value chain we are supporting." Richard Cilento, CEO, GlycosBio
Houston, TX (PRWEB) February 22, 2011
Glycos Biotechnologies, Inc. (GlycosBio), an international biochemical company commercializing advanced biological processes that convert low-value feedstocks into high-value sustainable chemicals, today announced it has been granted the BioNexus Status from the Malaysian Government via Biotechnology Corporation (BiotechCorp), the national agency set up by the Malaysian government for the development of biotechnology in Malaysia. This announcement marks another key milestone in GlycosBio's expansion into Malaysia with the construction of the Company's industrial biochemical plant and biotechnology research and development facility in Bio-XCell, a dedicated biotechnology park in Johor, Malaysia.
BioNexus Status is a recognition awarded by the Malaysian Government, through BiotechCorp, to qualified companies that participate in and undertake value-added biotechnology activities. To date, 187 companies have been granted the BioNexus status and ten of these companies have United States shareholding.
"We are honored that BiotechCorp has granted GlycosBio with the esteemed designation of BioNexus Status and proud to join this elite group of companies," said Richard Cilento, Chief Executive Officer of Glycos Biotechnologies. "GlycosBio will gain a number of financial incentives and business development support services with this status further excelling our growth and expansion efforts in the Malaysian region. The BioNexus status demonstrates the benefits of a collaborative effort between private enterprises and the strategic objectives of the Malaysian government. Having the support of BiotechCorp and working closely with their dedicated professionals has proven to be a key differentiator for GlycosBio and the emerging biochemical value chain we are supporting."
GlycosBio was one of the first biochemical companies to partner with BiotechCorp in 2010 to construct a biochemical plant and biotechnology research and development facility in the Bio-XCell biotechnology ecosystem. Bio-XCell is Malaysia's dedicated biotechnology park for industrial and healthcare biotechnology. GlycosBio's expansion plans are on schedule with the facilities construction and are expected to complete in 2012. GlycosBio plans to focus much of its initial research and development efforts on creating isoprene to support Malaysia's rubber industry.
"GlycosBio's presence in Bio-XCell will not only provide Malaysia with human capital development and expanded investment opportunities but also support several of Malaysia's economic objectives from providing palm oil and oleochemical producers more sustainable production methods to supporting the isoprene related industry which may include polymers such as rubber," said Iskandar Mizal Mahmood, Chief Executive Officer, Malaysian Biotechnology Corporation. "As one of the first companies to participate in the Bio-XCell ecosystem, GlycosBio will be a critical contributor to Malaysia's near and long-term industrial and biotechnology goals."
BioNexus Status companies enjoy a set of incentives contained within the BioNexus Bill of Guarantees. BioNexus Status companies also receive continuous support and assistance from BiotechCorp on immigration related matters, IP advisory and regulatory services and employment related matters. BiotechCorp also provides a wide range of capacity building programs covering a variety of subject matter to assist biotechnology entrepreneurs in managing their business locally and internationally.
About Glycos Biotechnologies, Inc.
Glycos Biotechnologies, Inc. ("GlycosBio") is an international biochemical company commercializing advanced metabolic engineering and microbial strain processes that convert multiple low value feedstocks into a range of high value sustainable chemicals. By designing a portfolio of differentiated microorganisms, GlycosBio's bioconversion technology produces a diverse set of chemicals, including substitutes for fossil fuel derived petrochemicals, meeting the growing global demand for clean, environmentally safe biochemicals.
GlycosBio is privately held and focused on biochemical commercialization and production with established global partnerships including relationships with petrochemical companies to secure low cost, non-petroleum based chemicals. For more information, visit http://www.glycosbio.com.
About BiotechCorp
BiotechCorp is the lead development agency for the biotech industry in Malaysia and acts as a central contact point providing support, facilitation, and advisory services for life sciences companies in Malaysia. Since its establishment in 2005, BiotechCorp has played a key role in building the biotech business in Malaysia. To date, BiotechCorp has facilitated the development of 187 BioNexus-status companies in Malaysia, with total approved investment of close to RM 2 billion. BioNexus-status companies are international and Malaysian biotech companies that qualify for fiscal incentives, grants, and guarantees administered by BiotechCorp. For more information, visit http://www.biotechcorp.com/my.
About Bio-XCell
Bio-XCell is a biotechnology park and ecosystem for industrial and healthcare biotechnology, with a focus on manufacturing and R&D. Developed by Malaysian Bio-XCell Sdn Bhd, a joint venture company between BiotechCorp and UEM Land, the park is slanted to be the new regional biotech hub of Asia. Capitalising on value propositions of both its shareholders, Bio-XCell provides comprehensive infrastructure, services, incentives and benefits to drive the growth for the biotechnology sector.
Strategically located in Nusajaya, Iskandar Malaysia, the resource-rich state of Johor, Bio-XCell provides global connectivity through the network of five seaports and two international airports, all within 59kms. For information or leasing inquiries, log on to http://www.bio-xcell.com.
###