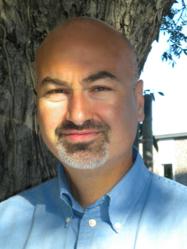 Houston, TX (PRWEB) September 09, 2011
Glycos Biotechnologies, Inc. (GlycosBio), an international biochemical company commercializing industrial biological processes to convert low-value feedstocks into high-value sustainable chemicals, today announced the Company will present at the International Biorefining Conference and Trade Show taking place September 14th – 16th in Houston, TX.
A recently released study by the World Economic Forum estimates the market for advanced biofuels and bio-based chemicals at nearly $100 billion. This combined with the economic activity from the biorefining supply chain gives this industry the potential to produce nearly a quarter of a trillion dollars in revenue.
Rob Toker, Vice President of Partnerships for GlycosBio, will participate in a panel discussion exploring existing and emerging fuel and chemical markets including where these markets will first emerge; where should biorefiners look to make their first significant sales and which intermediate and building block chemicals offer the greatest potential value for producers of bio-based chemicals.
Toker will provide attendees insights into the growth of the bio-based chemicals market, in particular, the use of bio-based chemical platforms to support the synthetic rubber industry. Toker will discuss challenges and opportunities confronting the chemical industry in Asia, Europe and the Americas from demand growth in BRIC countries to supply constraints resulting from the lightening of the petrochemical feed slate. The demand for a more economical and green way to produce synthetic rubber is growing, particularly as natural rubber prices continue to escalate and security of supply and price volatility for synthetic rubber intermediates emerge as durable market opportunities.
Title
"Refining the Market for Bio-based Chemicals"
Participants

Moderator: Erin Voegele, Associate Editor, Biorefining Magazine
Martha Hilton, Commercial Development Leader, Segetis Inc.
Emerging Platform Chemicals: Transforming Forest and Crop Residues into Levulinic Acid and Derivatives
Rob Toker, Vice President Partnerships, Glycos Biotechnologies Inc.
Where the ball is going: Targets of Opportunity in Petrochemicals

David Demirjian, President & CEO, zuChem Inc.
High Yield Fermentation of a Xylitol Coproduct from Hemicellulose
Location
Hilton Americas, Houston, TX
Date and Time
Thursday, September 15th, 10:30am – 12:00pm
For more information about the International Biorefining Conference and Trade Show, visit http://www.biorefiningconference.com/ema/DisplayPage.aspx?pageId=Home.
About Glycos Biotechnologies, Inc.
Glycos Biotechnologies, Inc. ("GlycosBio") is an international biochemical company commercializing advanced metabolic engineering and microbial strain processes that convert multiple low value feedstocks into a range of high value sustainable chemicals. By designing a portfolio of differentiated microorganisms, GlycosBio's bioconversion technology produces a diverse set of chemicals, including substitutes for fossil fuel derived petrochemicals, meeting the growing global demand for clean, environmentally safe biochemicals.
GlycosBio is privately held and focused on biochemical commercialization and production with established global partnerships including relationships with petrochemical companies to secure low cost, non-petroleum based chemicals. For more information, visit http://www.glycosbio.com.
###