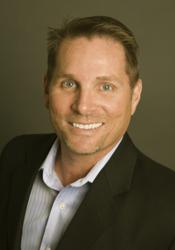 With the renewable chemicals market growing quickly, investment into emerging markets like Asia and targeted strategies built on specific biochemical output will need to be considered to take advantage of this market opportunity.
Houston, TX (PRWEB) March 06, 2012
Glycos Biotechnologies, Inc. (GlycosBio), an international biochemical company focused on commercializing renewable, high-value specialty chemicals, today offered its' long-range view of the trends that may shape the renewable chemicals market. Topping the list is the expansion into Asian markets as a reaction to the demand for renewable materials and a result of population growth, economic development and associated resource scarcity. In addition, GlycosBio asserts that a continued critical analysis of the economic viability of using sugar as a feedstock for biochemical production will take center stage.
With analysts like Lux Research predicting the bio-based materials and chemicals market to grow 140% to $19.7 billion in 2016 with production capacity expanding from 3.8 million tons to 9.2 million tons, the opportunity for biochemical companies to grow operations and begin commercialization is real.
According to Rich Cilento, Chief Executive Officer of GlycosBio, "The renewable chemicals industry is emerging quickly and within this decade is set to take its place alongside existing petrochemical supply chains. Great strides have been made in the development of platforms and technologies to convert green carbon feedstocks into bio-based chemicals however developing commercial projects is very challenging. Few companies are ready to take this step, lacking the technical package as well as the financial and project development capability to go to market at commercial scale. With macroeconomic volatility and uncertainty acutely present and a range high profile set backs this trend will continue. Expansion opportunities and investment into growing markets like Asia will be required and targeted strategies built on specific biochemical output need to be considered."
Emerging Trends for Renewable Chemicals

Asian markets will become attractive investment targets
Industrial biotechnology solutions developed on a sugar-based approach have primarily focused on the U.S. and South America natural resource base. The industry's move to explore new feedstock options outside the sugar value chain, combined with Asian market access and selective government interventions in the form of direct funding for the industrial biotechnology sector will continue to highlight Asia's profile as an opportunity market. These trends will also reveal the emergence of several globally competitive bio-based chemical hubs.
Demand for new bio-based chemicals will emerge
As the population expands, economies develop and resource intensity escalates along with the requirements placed on natural and human systems. People, especially throughout Asia, are upgrading their life style and material well-being. Perhaps the most prominent example of this is the move from using motorbikes for transportation to the use of automobiles. Asian consumers are beginning to purchase vehicles for the first time and in turn driving the demand for tires.
The synthetic rubber market is growing rapidly. According to recent reports from CEIC, Bloomberg and Erste Group Research, there will be around 1.4bn cars on the roads by 2020, 50% more than today. In China alone, there will be 120 cars per 1,000 inhabitants by the end of the decade, up from 40 cars per 1,000 people today.
To support this market, the need for intermediate chemicals that are polymerized and integrated into tires will increase exponentially, specifically the need for isoprene, a key building block of synthetic rubber.
Comparative advantage of non-sugar feedstock strategy will continue to be understood and accepted
Competition for scarce resources, especially in Asia, will lead to supply constraints on conventional biofuel and biochemical feedstocks such as sugar and starch. Non-food sustainable carbon sources from existing agricultural processes will be the only sustainable and readily available choices.
In addition, biochemical and biofuel companies will no longer be able to rely on the static assertion that inexpensive biomass sugars will become available at scale and at economic costs.
According to Cilento, "The economic viability of making biologically derived isoprene from sugar fails at 17 cents per pound. We believe this is will be the new baseline for sugar prices, challenging the financial stability of technologies using sugar. In addition, generation 2 feedstocks such as cellulosic or biomass sugars tend to price at a slight discount to generation 1 sugar-based feedstocks while commodities typically price at a slight discount to alternatives or substitutes. We believe this will hold true for generation 2 sugars. Investors in and companies developing generation 2 or biomass sugars, as well as land holders, will want to maximize their return on investment and this can only be done by pricing generation 2 feedstocks at a nominal discount to generation 1 sugars."
GlycosBio is on schedule to complete its first commercial facility in 2013. It will be located in Johor, Malaysia at Bio-XCell, a government-supported biotechnology park with a targeted biochemical output of isoprene.
About Glycos Biotechnologies, Inc.
Glycos Biotechnologies, Inc. (GlycosBio) is an international biochemical company focused on the commercialization of advanced metabolic engineering and microbial strain development which when combined with the development of related engineering processes convert multiple, low-value feedstocks into a range of high value sustainable chemicals. By designing a portfolio of differentiated microorganisms and related engineering processes, GlycosBio's bioconversion technology produces a diverse set of chemicals, including substitutes for fossil fuel derived petrochemicals, meeting the growing global demand for clean, environmentally safe biochemicals. For more information, visit http://www.glycosbio.com.
###