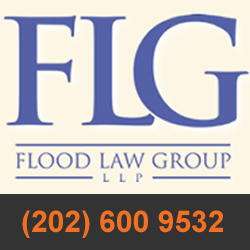 We will be watching the developments closely as we continue to investigate potential GM ignition switch recall claims on behalf of clients nationwide
Washington, DC (PRWEB) April 30, 2014
Flood Law group announced today that it is continuing to investigate injury claims possibly related to the recent GM ignition recall that affected over 2.6 million vehicles worldwide. As the case develops, the national personal injury lawyers of Flood Law Group are continuing to update the information on their webpage dedicated to the GM ignition recall.
According to a report from USA Today (SEC opens probe over GM ignition switch recall, 4/24/2014), the Securities and Exchange Commission opened up a probe into the circumstances surrounding the faulty ignition device and its ultimate disclosure to the public. According to the report, GM was aware of the default more than a decade ago, but did not institute the recall until recently.
Total recalled vehicles include: All 2005-2007 Chevrolet Cobalt and Pontiac G5, 2003-2007 Saturn Ion, 2006-2007 Chevrolet HHR, 2005-2006 Pontiac Pursuit (Canada), 2006-2007 Pontiac Solstice and 2007 Saturn Sky vehicles. On March 28, 2014, the recall was expanded to include: 2008 – 2010 Pontiac Solstice and G5; 2008-2010 Saturn Sky; 2008-2010 Chevrolet Cobalt; 2008-2011 Chevrolet HHR.
According to the report, vehicles affected by the recall would spontaneously shut off if a certain amount of pressure was applied to the ignition key during transit, causing airbags to malfunction.
"The outcome of the SEC's investigation will be important for the litigation," said Christopher Brown, Director of Communications for Flood Law Group. "We will be watching the developments closely as we continue to investigate potential GM ignition switch recall claims on behalf of clients nationwide."
If you or a loved one has suffered an injury as the result of a car malfunction possibly related to the GM ignition recall, contact the experienced legal team at Flood Law Group for a thorough investigation into your claim.
About Flood Law Group
Flood Law Group, LLP is an experienced litigation firm, serving injured persons and families across the nation. They handle complex cases involving asbestos litigation, pharmaceuticals, defective medical devices, medical malpractice, birth injuries and more. Flood Law Group, LLP is also one of the top law firms in the nation to handle serious injuries and wrongful death.
For more information, visit: floodlawgroup.com