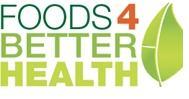 Genetically Modified Super-Salmon Will Harm the Ecosystem, Study Finds.
Boston, MA (PRWEB) June 09, 2013
Foods4BetterHealth.com, a new food and nutrition web site that believes in using food to heal and prevent disease and illness and help you live a long, happy life, is reporting on a new study finding that genetically modified (GM) salmon will harm the entire fish ecosystem if approved for sale in the U.S.
As Foods4BetterHealth notes (http://www.foods4betterhealth.com/gm-super-salmon-will-harm-the-ecosystem-study-finds-1960), AquaBounty Technologies is currently seeking approval for its genetically modified salmon, which can reach maturity in half the time it takes for regular salmon to do so. The company has been developing GM salmon for over 18 years and is hoping the U.S. Food and Drug Administration (FDA) will approve the GM salmon for sale for human consumption. However, a new study has just found that if the GM salmon escape or are released into the wild, they can mate with wild trout and create a hybrid species, which grows even faster than GM salmon, thus out-competing other fish for food.
As the article "Genetically Modified Super-Salmon Will Harm the Ecosystem, Study Finds," reports, the study believes that the state of the entire fish ecosystem should be considered before the FDA approves GM salmon for sale in the U.S. The researchers note that this is the first study of its kind to show the harmful consequences that could ensue if these fish are approved.
The Foods4BetterHealth article also notes that, according to AquaBounty, there is nothing to be concerned about, considering the fish will all be female and sterile. However, researchers are still concerned about the precedent this could set for future genetically modified food.
The Foods4BetterHealth report concludes that the FDA should consider the harmful effects of genetically modified food on human health, the environment, and the ecosystem before making its decision to approve genetically modified food.
(SOURCES: Oke, K., et al., "Hybridization between genetically modified Atlantic salmon and wild brown trout reveals novel ecological interactions," Proc. R. Soc. B. May 29, 2013; 280:1,763).
Foods4BetterHealth.com, created by Doctors Health Press, is a food news and health web site informing readers about the latest food controversies, exclusive expert advice, and the health tips you need to ward off illness, prevent disease, and live a long, healthy life. For more information, visit http://www.foods4betterhealth.com.