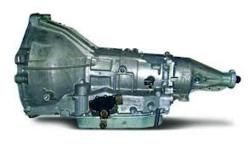 Many of the units that are sold on the secondary market have high mileage and are typically distributed by junkyards or salvage industries.
Seattle, WA (PRWEB) February 18, 2013
General Motors produces transmissions domestically and with the help of foreign builders. The insertion of these gearboxes into trucks, cars and SUVs has helped provide the shifting patterns used in modern automobiles. The GotTransmissions.com company has discounted its GM transmissions for sale to the public and to the trade industry online. These discounts apply to the current in stock inventory that is added to on a regular basis. More details for these discounts can be located online at http://www.gottransmissions.com/blog/gmc-transmissions.
GM produces four-speed and five-speed transmissions for most of its vehicles. Technologies have been improved since the 1950s and new electronic control modules are used. Hydra-matic technology is now used in the automatic additions that are produced. Aside from the General Motors productions, brands like Jaguar, Bentley and Aston Martin have used different versions of Hydra-matic technology.
The new discounts published online can be applied to the entire General Motors inventory as well as the different brands produced by this automaker.
Buyers purchasing a replacement gearbox can be confronted with multiple issues before installation. Preowned units often vary in terms of quality and mileage from retailer to retailer. Many of the units that are sold on the secondary market have high mileage and are typically distributed by junkyards or salvage industries.
The Got Transmissions company purchases its used inventory from leading distributors in the automotive industry. These units include direct pullouts from operational vehicles that have low mileage.
Upgrades have been made to the online resource created by this company. Aside from enhancements to the inventory, new methods for customers to perform research and generate immediate pricing have been added. There are now over 1000 pages accessible online that detail important information about the company inventory for sale. These pages are updated and new pages are created to help inform the public before purchase. The immediate pricing generation tool is one of the most used online features.
About Got Transmissions
The Got Transmissions company was one of the first preowned sellers to create an online resource directly accessible to vehicle owners online. Sales of the trade industry are part of the company policy and selling directly to the public has helped improve annual profits. Units from Ford, Chevrolet, Dodge, Toyota and other automakers have helped this company produce one of the largest preowned inventories for gearboxes found online. The Got Transmissions company supplies two-year protection against breakdown or other failure with its units sold. The addition of low prices and no charge shipping have helped this company provide more value to car, truck and SUV owners.