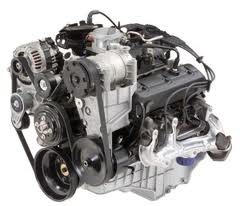 Inventory expansions have taken place at this company since the fall of 2012.
San Francisco, California (PRWEB) December 16, 2012
The GMC class of vehicles might not receive the same attention publicly as Chevrolet although millions of the GMC vehicles have been sold. Owners of these vehicles that search online to buy a replacement motor could be at a disadvantage due to inventory shortages. The GMC Safari 4.3 V6 engine is now sold online by the UsedEngines.co company. More information can be found at this link http://www.usedengines.co/gmc/gmc-safari-43l-engines.
The Vortec series of engines is what the 4.3 is based upon. General Motors created this engine in the late 1980s and it was used for the van, SUV and pickup truck series. The discontinuance of the 4300 Vortec series as a production motor has reduced the amount of inventory available online and offline.
The brand new inventory addition of this motor series online is a move that has taken place to help dealerships, mechanics and others that search for these motors.
The engine mileage that is found on some preowned motors can be 100,000 miles or higher. The wear and tear that can be put on the blocks could affect the overall performance of the motor. Those that replace engines typically search for units that have lower than standard mileage. This can help to extend the useful life of engines that are installed in vehicles for third parties as a total replacement.
To go with the new inventory expansion, a brand new system for price quotes has been created and is now available online. This custom built quotation system is helping to deliver pricing to customers online and eliminates the need to call in advance. This structured form now provides pricing, warranty and shipment information to help answer many of the questions that take place during a phone call.
Inventory expansions have taken place at this company since the fall of 2012. From website changes to brand additions, customers that use this online resource now have more options. The original news story for the first phase of these expansions can be found at http://www.prweb.com/releases/used-engines-for-sale/website-domestic-imports/prweb10010071.htm.
About Used Engines Company
The Used Engines Company website first launched on the Internet in 2009. The market for selling secondary engines has helped this company to expand. By adding talented employees to its staff, new acquisitions have been possible that have directly affected the Used Engines Company positively. The line of Ford, Chevrolet, Toyota, Dodge, Jeep and other import engines that are now in stock help to provide alternatives to buyers that prefer to purchase replacement motors with the help of the Internet. The expansions made this year are expected to grow the company in 2013.