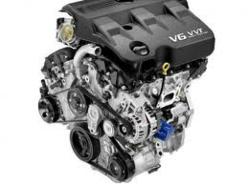 The original S-15 version was the larger edition of the Chevrolet S-10.
Houston, Texas (PRWEB) December 24, 2012
UsedEngines.co announces the addition of GMC Sonoma engines to its online inventory. This new offer is designed to help pickup truck owners, mechanics and others that purchase an engine for a direct replacement. More information can be found at http://www.usedengines.co/gmc/gmc-sonoma-engines.
These OEM GM editions are in preowned condition and have some of the lowest mileage that can be found. These secondary market motors are now available for sale online and offline.
The General Motors Corporation designed and developed the Sonoma series in the 1980s and 1990s. This pickup truck was sold in the compact and extended cab size to help meet the demands of buyers. The original S-15 version was the larger edition of the Chevrolet S-10.
The inclusion of this new inventory of motors for sale online is designed to help owners of these vehicles and those that install replacements for customers.
The preowned engine market is one that can have a difference in quality. Unlike new editions, a secondary market motor can have more than one owner during its useful life. The care, maintenance schedule and use of each motor depends on the owner or company that has these in stock.
Online buyers that depend on accurate descriptions and quality assurance can be disadvantaged when trying to locate a replacement unit. The UsedEngines.co company has eliminated quality issues with its inventory by performing pre and post purchase inspections. The news release for these new services can be found at http://www.prweb.com/releases/used-engines-for-sale/website-domestic-imports/prweb10010071.htm.
To go with the new additions to the company warehouse, the warranty policy has been updated to reflect the quality changes. All secondary market inventory that is sold now receives extended parts warranties. These warranties are designed to cover the OEM lifespan of the parts inside of each engine. This new incentive is helping to set a new benchmark for quality in the preowned industry.
Pricing is one of the drawbacks that buyers can experience when locating a replacement motor online. The traditional ways to deliver pricing involved offline customer service work and this often delayed the buying process. A new virtual quotation system is now offered online to speed up the delivery of price information.
This new form is accurate and is linked to the company warehouse to ensure inventory is correct. This new quote system can be accessed at http://www.usedengines.co/blog.
About Used Engines Company
The Used Engines Company opened its website for business online in 2009. This preowned seller of Ford, Chevrolet, Dodge, Jeep and import engine inventory has been helping automotive professionals and vehicle owners for decades offline. Through low pricing efforts and consistent product acquisitions, this company has expanded its business operations. The Used Engines Company now offers one of the largest secondary market inventories that can be found online. By adding no charge warranties and no cost freight, this company has reached new buyers in all 50 U.S. states in 2012.