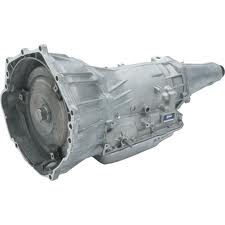 The used and rebuilt editions that are now sold serve as a replacement for high mileage units.
Houston, Texas (PRWEB) December 21, 2012
GotTransmissions.com announces the inventory upgrade of its GMC transmissions. This new addition is now available for sale to the public. This new measure is designed to provide a quality assembly to an average vehicle owner that has few options to find a replacement gearbox online or offline. More information can be found at this link http://www.gottransmissions.com/blog/gmc-transmissions/gmc-transmission-4l65e.
The GMC brand of vehicles uses many of the same parts that are used in the Chevrolet lineup. This includes the pickup trucks as well as the SUVs that are produced annually. The truck series is one of the biggest sellers for the GM company and many of the parts like the transmission are interchanged.
The new inventory addition at Got Transmissions is in response to the demand by vehicle owners to purchase from an established retailer without requiring a business license.
The same wear and tear that engines can have can be found on vehicle transmissions. The high mileage that used cars can have can directly affects the gear ratios, springs and electronic sensors that are now used for modern gearbox units. The used and rebuilt editions that are now sold serve as a replacement for high mileage units to help extend the useful life of a used vehicle.
A new online quote system was launched in the summer months to help expedite the pricing ritual that is required for auto parts. This new online form requires a series of mouse clicks to obtain a price, warranty terms and same day shipment information entirely online. This quote system is offered as an alternative to customers that still prefer to call the toll free company number.
A no cost shipping incentive has been included with the new GMC inventory upgrade. All in stock units are eligible for no cost freight if shipped within the 48 continental U.S. states. The news announcement for the integration of the no cost shipping incentive can be found at this link http://www.prweb.com/releases/used-transmissions/Ford-Chevy-Dodge-GM/prweb9423855.htm.
About Got Transmissions
First started online in 2007, Got Transmissions has served the auto parts industry for decades offline. By lowering its pricing and stocking foreign and domestic assemblies, this retailer has been able to expand into all 50 U.S. states. The offering of a complete parts warranty as well as no cost shipping has helped to attract the attention of average vehicle owners. Got Transmissions now sells its inventory to these buyers as well as those that are professionals in the automotive industry. New inventory additions and growth are expected during the 2013 year for this company.