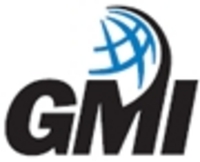 The backgrounds that Sean, Joel and Dave bring to GMI will help us deliver on the technology initiatives that fulfill the promise of the GMI X vision
Seattle, Wash. (Vocus) April 7, 2009
GMI (Global Market Insite, Inc.) , a leading provider to the global online research industry, today announced it appointed Sean O'Neill, Joel Rosenberger and Dave Sampson in three core leadership positions reporting to chief marketing officer Luis Salazar. These three appointments will strengthen the company's recently launched GMI X vision , a comprehensive set of technologies and business processes that, along with GMI's 10 million-strong global panel , provides businesses with the right information from the right people at the right time for better-informed strategic decisions.
As vice president of product and program management, Sean O'Neill is responsible for developing GMI's next-generation product strategy, pricing and feature roadmap. An innovative leader with more than 15 years of experience in product development, strategy, analytics and user interface design, Sean most recently served as senior vice president for product development at uTANGO, a consumer rewards incentive platform. Prior to that, Sean spent seven years at Amazon.com, leading initiatives for marketplace fraud prevention, customer satisfaction and reputation feedback systems. Sean holds an MBA from the Kellogg Graduate School of Management, and is co-author of three patents.
As vice president of engineering, Joel Rosenberger is in charge of leading GMI's product development team. Joel comes from Amazon.com where he served as general manager for Simple Queue Service, part of Amazon Web Services. Prior to that, Joel held technical leadership positions, including technical diplomat at Microsoft, CTO at TransLink Software and senior architect at Attachmate Corporation. Joel holds patents for network bandwidth estimation, technology profiling devices associated with wireless networking, and mainframe integration technology.
As vice president, demand generation and customer experience, Dave Sampson is responsible for the global coordination and execution of GMI's marketing strategies, as well as panel acquisition, retention and panelist lifetime value. Dave was previously vice president of marketing for Sampa Corporation, a social network service, where he drove increases in conversions, retention and viral referrals, and helped the company employ web 2.0 technologies to reach millions of users. Before that, he led marketing for MixMeister Technology, and served in technology and marketing roles at NetManage and Ultrazone. Dave also teaches Software Product Management at the University of Washington.
"The backgrounds that Sean, Joel and Dave bring to GMI will help us deliver on the technology initiatives that fulfill the promise of the GMI X vision," comments Salazar. "GMI has been leading the innovation agenda for global online research for the past 10 years. With GMI X, we will continue to leverage technology to enhance online market research, ensure our clients gather the best possible market information for their strategic decisions, and provide our survey respondents with an engaging online experience."
About GMI
GMI (Global Market Insite, Inc.) provides the right information from the right people at the right time, empowering researchers and marketers worldwide to generate the most authentic insights possible for enhanced decision-making. Founded in 1999 with global headquarters in Bellevue, Wash., GMI has operations on four continents. For more information, please visit us online at http://www.gmi-mr.com or email us at info (at) gmi-mr (dot) com.
Media contact
Muriel Guilbert
GMI (Global Market Insite, Inc.)
(206) 315-6480
# # #