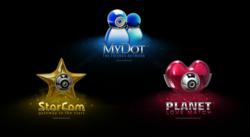 Tampa, Florida (PRWEB) December 20, 2011
Global Marketing Resources, Inc. (GMRI) is proud to announce its participation with Kids Charity of Tampa Bay's community initiative program, "Fill The Wagon", which provides Holiday gifts for abused, abandoned and neglected children in the Tampa Bay area.
GMRI has decided to support Kids Charity of Tampa Bay as part of its seasonal celebration. Through its holiday employee luncheon on December 22, 2011, GMRI has agreed to sponsor 150 children with new unwrapped gifts from their wish lists by matching employee donations.
"We are thrilled to have the support from Global Marketing Resources to Help Us Fill the Wagon! Companies like [GMRI] are the reason why we can make the holidays happier for over 1,000 children this year. Their commitment to helping 150 children makes a huge difference," said Resource Manager/Head Elf Nanci March.
According to TBO.com, in Florida, 7,824 children are available for adoption. Last year, 1,339 children in Florida never were adopted or became too old for foster care. In Hillsborough County, 2,000 youth have found adoptive homes during the past three years. There are 306 children available and waiting for adoption and 180 youth over the age of 11 available for adoption.
Kids Charity of Tampa Bay, Inc. is a 501(c)(3) organization of concerned individuals whose mission is to improve the quality of life for foster children and foster families. They operate a groundbreaking residential care facility, in Hillsborough County – A Kids Place. A Kids Place was formed in partnership with community leaders to address child welfare services in the Tampa Bay community, and has become a model program for the nation.
"GMRI's goal is to change and enhance the way people interact online. We believe that improving the quality of life in your local community will in fact translate to how people embrace online interaction. With so many kids needing help, fulfilling just one child's Christmas wish makes me proud to be a part of such a great company," said GMRI CEO and Founder Greg Pearson.
Global Marketing Resources, Inc. is quickly become a major force in social online interaction technology and currently operates three online communities powered by their KABUUM® communication platform: online dating site Planet Love Match®, social network MyDot™ and celebrity interaction and entertainment news site StarCam®. Without resorting to crowding their sites with banners or selling members' personal information to advertisers, GMRI aims to provide the safest online interaction experience on all its websites and reward members who help spread the word.
For more information on how you can help "Fill the Wagon" log onto http://www.kidscharitytb.org/.
About GMRI
Global Marketing Resources, Inc. is a privately-owned company based on Dunedin, FL. Founded in 1995, GMRI has enhanced the business of connecting people, whether through online dating, job placement or social networking. Our mission is to create user friendly, leading edge technology that changes how people relate to each other online. For more information about GMRI and career openings, visit http://www.gmri.net.
###