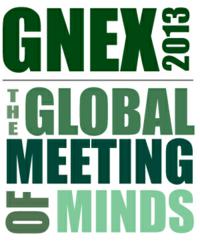 The open, frank discussion about the key issues facing our industry is what sets GNEX apart
Orlando, FL (PRWEB) August 02, 2012
Timeshare and fractional industry executives will gather in one of the most glamorous locations in the world during Perspective Magazine's Global Networking Expo, GNEX 2013, to be held February 4-6, 2013 at the world-renowned Beverly Wilshire – A Four Seasons Hotel, in Beverly Hills, California.
With a backdrop exuding prestige, the third edition of the event will make its debut in the United States after very successful conferences in the Bahamas and Mexico, reflecting the international nature of the expo. Attendees will come together to discuss and debate the issues at the heart of the vacation ownership industry during the first major event of 2013. Experts will examine issues through interactive panel discussions that, while sometimes controversial, will bring out the vital solutions that professionals need to grasp in order to advance their businesses.
"The open, frank discussion about the key issues facing our industry is what sets GNEX apart," said Paul Mattimoe, president and CEO, Perspective International. "Time and again, delegates have told me that their ability to interact with the panelists and debate the challenges we're all up against produces tangible results that they can take away and incorporate into their business strategies."
"This is absolutely fantastic and I urge everybody who wants to see this industry grow, see it more energetic, see it more innovative, which will possibly lead to more sales and more service, to come to GNEX not just next year but every year," added Mel Grant, president and CEO, SFX Preferred Resorts.
Networking and the ability to meet one-on-one with top industry leaders is the hallmark of this exclusive event, with the vast majority of attendees holding the titles of President, CEO, Managing Director or a similar executive-level designation and the remainder primarily at a Director of Business Development level or similar.
The most unique speed networking event in the industry will give each delegate the opportunity to meet at the start of the conference, making business contact even easier. A specially designed networking lounge will give attendees the opportunity to follow up with individual business meetings and foster strategic partnerships.
"It's all top decision-makers that you can come to, talk an idea out or develop an idea with and all the events are drawn to that. It's not sitting there listening to some podium and listening to somebody preach. It's all about interaction. Love that whole idea," stated Francisco Costa Neto, Executive Director of Rio Quente Resorts in Brazil.
Nightly social events will lead up to the presentation of the Perspective Magazine Awards, sponsored by Holiday Systems International, as a Hollywood-style Gala dinner will bring industry leaders together to vie for global recognition of excellence in over 30 categories.
For more information and to find out how your company can become involved in GNEX 2013, please visit http://perspectivemagazine.com/gnex.
Sponsors and supporters of GNEX 2013 include:
Dial an Exchange, Holiday Systems International, Interval International, RCI, Travel To Go, Blue Strawberry Resorts, Resort Television, Leisure Logistics, Lloydshare Limited, Emirates Vacation Club, Stewart Vacation Ownership, Wyndham Vacation Resorts Asia Pacific, Alliances That Work, Dream Vacation Network, Merlin Software, SFX Preferred Resorts, TrackResults Software and Christel House International as Charity of Choice.
About Perspective Magazine
Perspective Magazine is the leading independent, multi-media information provider for the shared ownership industry. The company publishes five regional brands covering North America, Latin America, Europe & Middle East, South Africa, and Asia Pacific which are, combined, the most read independent trade publications globally for the vacation ownership industry.
GNEX is the company's annual global networking expo which gathers the top industry professionals from around the world to network, create new strategic alliances and develop joint ventures that can benefit their businesses.
For more information, please visit http://perspectivemagazine.com or email Steve Luba at steveluba(at)perspectivemagazine.com. For information on advertising and editorial opportunities visit http://perspectivemagazine.com/advertise.