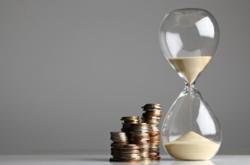 The primary goal of depositing in a CD should be to protect savings in a federally-insured account -- the interest earned is just a bonus.
El Segundo, CA (PRWEB) November 10, 2012
In a time when deposit account interest rates only seem to fall lower, depositors are increasingly enticed by the higher rates offered by long-term CD accounts. However, Go Banking Rates warns that these long-terms options are not the best choice for all depositors, and there are several benefits associated with opting for short-term CDs that cannot be realized with an account taking one or more years to mature.
Certificates of deposit are considered a "time deposit," which means depositors are obligated to keep their funds on deposit for a specific period of time in order to earn the promised interest rate. Even though the best CD rates are often tied to longer-term accounts, there are several benefits associated with opting for a short-term CD instead:
Advantages of Choosing a Short-Term CD
1. CD Rates:
Short-term CDs tend to pay lower interest rates than long-term CDs, but still typically pay more than a standard savings account. When seeking a safe place to keep savings that will also hedge against inflation, a competitive short-term CD -- like a 6-month CD -- may be a better option than even a high-yield savings account.
2. Extremely Low Risk
Most investments require the depositor to take on some risk in order to enjoy a decent return, but when it comes to savings, it's not a good idea to risk those funds. Short-term CDs allow depositors to earn a slightly higher interest rate while protecting the principal against any market risk. The only way a CD can lose money is if the depositor makes a withdrawal prior to maturity, suffering an early withdrawal penalty that may or may not dip into the principal investment.
3. Liquidity:
A long-term CD requires the depositor to lose access to his or her funds for an extended period of time -- like a year or more -- in order to earn the specified interest rate. For those who are saving in case of a financial emergency or for a short-term goal, a CD with a maturity date of less than a year from account opening ensures there is some liquidity maintained.
Click here to read the full article.
About Go Banking Rates
Go Banking Rates (GoBankingRates.com) a national website dedicated to connecting readers with the best interest rates on financial services nationwide, as well as informative personal finance content, news and tools. Go Banking Rates collects interest rate information from more than 4,000 U.S. banks and credit unions, making it the only online rates aggregator with the ability to provide the most comprehensive and authentic local interest rate information. Go Banking Rates also regularly publishes expert advice from personal finance professionals.
GoBankingRates.com belongs to a network of more than 1500 finance websites, including GoInsuranceRates.com and GoFreeCredit.com. These sites receive more than 2 million visits each month.
For questions or comments, please contact:
Jaime Catmull, Director of Public Relations
http://www.GoBankingRates.com
JaimeC(at)GoBankingRates(dot)com
310.297.9233 x261
###