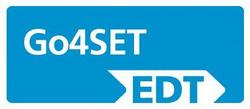 (PRWeb UK) September 30, 2009
Alison Henderson of My Pinkie Promise, a Dundee based event management and marketing consultancy, is proud to announce her appointment as Regional Co-ordinator for the Dundee Go4SET programme.
The Go4SET programme is part of the activities of the Engineering Development Trust (EDT) whose mission is to encourage young people to fulfill their potential through careers in science, engineering and technology (SET). Go4SET is an initiative which links teams of six S2 pupils and their teacher with local companies and universities to offer a 10-week SET experience.
Alison says, "This year, the teams from schools across Dundee, Angus and Perth will work on a Waste Awareness (Recycling) project and look to develop proposals for reducing the amount of waste collected from their schools. Local companies are invited to support a school team by providing a mentor for the project and including support at both the Project Launch Day in November, and The Celebration and Assessment Day at the end of the project."
Benefits to companies involved include helping improve industry careers choices, working with future employees, working with local communities, raised profile in the larger community and Continuing Professional Development (CPD) development for employees who can become mentors through the STEM Ambassador scheme.
The scheme has a competition format and all members of successful teams will receive Go4SET certificates. Formal accreditation of projects is available through the British Association CREST (Creativity in Science and Technology) awards. Teams could also have the opportunity to participate in regional finals run by the British Association and Young Engineers.
Go4SET will empower young people to make informed decisions about their Key Stage 4/Standard Grade options particularly with regard to SET subjects. By providing a real and live SET project, Go4SET raises the pupils awareness and highlights the exciting future career opportunities in SET.
The UK needs to increase the number of students pursuing careers in Science, Engineering and Technology. Involvement with Go4SET will help to make an important contribution and inspire young people to become involved with Science, Engineering and Technology at this important stage in their education.
Go4SET is the first in a series of EDT initiatives which supports young people from S2 through to pre-University education in a range of SET related projects, helping them develop key life skills and make informed career and further education choices; to improve their degree and employment prospects.
100% of teachers participating in the scheme identified that they believed Go4SET to be beneficial and relevant to pupil development.
Anyone who would like to find out how to get involved with the project this year should contact Alison from My Pinkie Promise on 07552 167801.
For information on EDT and the programmes it runs in Scotland please contact the head office on 0141 548 4152.
###