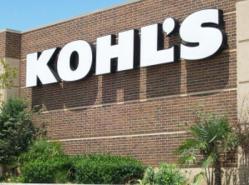 Los Angeles, CA (PRWEB) November 29, 2012
There's nothing more exciting than the rush of obtain huge savings with Black Friday sales. However, like waking up the night after too many glasses of wine, many shoppers likely sobered up Saturday morning to realize they made poor decisions in the checkout lines.
But there's no need to worry – Go Banking Rates continually provides readers with ways to save money in their daily lives, and in this instance, the best way to save money on shopping is to return the items that aren't really needed. Go Banking Rates' personal finance columnist, Stacey Bumpus, identified the biggest Black Friday retailers and dug up the details of their return policies.
1. Walmart
Return timeframe: Generally, Walmart accepts returns within 90 days after purchase with the exception of a few items (see Holiday returns for limited return exceptions).
Receipt requirement: Walmart accepts returns without a receipt. However, the purchase price must be lower than $25 for a cash refund. Other returns made without a receipt are added to a Walmart shopping card or result in an even exchange for the product.
Limited return items (holiday exception): Walmart has adjusted its return policy for holiday gift buying season on items that typically have a limited return/exchange period (15 days, 30 days, etc.). Items like TVs, cameras, computers and DVD players purchased between Nov. 1 and Dec. 24 will be able to make returns starting Dec. 26.
Walmart.com purchases: As with store purchases, most items can be returned within 90 days of purchase. Items purchased and shipped via Walmart.com can be returned, replaced or exchanged via shipping, or by bringing the item to any Walmart store. This policy does not apply to Marketplace items.
2. Best Buy
Holiday returns: Gift purchases made between Nov. 4 and Dec. 24 can be returned through Jan. 24, 2013. The terms of Best Buy's standard policy, including, but not limited to "non-refundable items" and "photo identification required" apply.
Receipt/ID requirement: Best Buy requires the original receipt, gift receipt or packing slip for all returns and exchanges. If returning an item at a Best Buy store, a valid ID is also required.
Geek Squad Protection/Trade-in-Plus plans: Geek Squad Protection/Trade-in-Plus plans that are returned after 30 days from the date of purchase will be refunded at a pro-rated amount. No restocking fees apply.
Nonreturnable items: A number of items cannot be returned to Best Buy, including prepaid cards, consumable items, damaged items, opened software, downloadable digital content and Geek Squad installations.
Bestbuy.com purchases: Items purchased on Bestbuy.com can be returned to any Best Buy store within the United States as long as item includes all original packing materials, receipt/packing slip and you bring a photo ID.
3. Kohl's
Hassle-Free Returns: Kohl's is popular for its Hassle-Free Return policy, which means there is no restriction on returns in terms of items, timeframe or reason. Items returned more than 12 months after the purchase date will qualify for a Kohl's Merchandise Credit. The only item that currently cannot be returned is a gift card.
Receipt requirement: A receipt is preferred, but not required to return an item to Kohl's. Non-receipt returns made for items purchased via a Kohl's Charge or other major credit card with receive full credit on that card. Otherwise, the store will offer an even exchange or Kohl's merchandise credit.
Kohls.com purchases: The Kohl's website allows customers to return any item, anytime, for any reason. Simply bring the receipt with that item into a Kohl's store for a full refund, exchange or merchandise credit — no questions asked.
Click here to see the full list.
About Go Banking Rates
Go Banking Rates (GoBankingRates.com) a national website dedicated to connecting readers with the best interest rates on financial services nationwide, as well as informative personal finance content, news and tools. Go Banking Rates collects interest rate information from more than 4,000 U.S. banks and credit unions, making it the only online rates aggregator with the ability to provide the most comprehensive and authentic local interest rate information. Go Banking Rates also regularly publishes expert advice from personal finance professionals.
GoBankingRates.com belongs to a network of more than 1500 finance websites, including GoInsuranceRates.com and GoFreeCredit.com. These sites receive more than 2 million visits each month.
For questions or comments, please contact:
Jaime Catmull, Director of Public Relations
http://www.GoBankingRates.com
JaimeC(at)GoBankingRates(dot)com
310.297.9233 x261
###