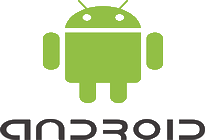 educate the swimming public on the dangers of chlorine and its byproducts
Fort Lauderdale, FL (PRWEB) September 28, 2012
Go Chemless Inc., manufacturers of eco-friendly low chemical residential swimming pool bio sanitizers has launched their Android phone and tablet application into the Google Play store. The app, which provides quick and convenient access to a number of reference materials is free of charge to anyone's Verizon, T Mobile, AT&T and other carriers' Android devices in the US and Canada.
Founder, Michael Self said "What I'm truly concerned about is the number of pool owners that believe that a 'salt water pool' does not contain chlorine, when in fact, it usually has higher concentrations of chlorine than manually chlorinated pools!" Self went on to say, "Go Chemless is determined to educate the swimming public on the dangers of chlorine and its byproducts of Trihalomethanes (THMs) and more importantly, the alternatives that exist today to drastically lower exposure to these health endangering chemicals. The release of this app and future versions will serve to educate and inform the public on this issue." Trihalomethanes are found in Chlorine and in Saltwater pools, they are absorbed through the skin, which are collectively linked to cause cancer as well as being linked to low testosterone, miscarriages, asthma and birth defects.
Version 1.0 of the Android app is the first in what is anticipated to be a number of mobile phone apps that will inform, educate and provide useful tools for pool owners that benefit them and the environment.
About Go Chemless:
Go Chemless' mission is to bring to market quality, technological solutions that reduce exposure to harmful chemicals in swimming pools. Go Chemless has pioneered the use of multiple electrode base elements and measured multi-electrode electrolysis to achieve the pool industry's first bio sanitizer with "set it and forget it" intelligence. This combination of revolutionary green technology and leading edge computing is the first of its kind to battle viruses, fungi, bacteria and algae found in all pools, while reducing or eliminating the use of harmful and dangerous chemicals.
For company contact information and partnership opportunities, visit http://www.GoChemless.com
For More information:
Liz Kimbers
Liz.Kimbers(at)GoChemless(dot)com
(855) 424-3653 Toll-Free