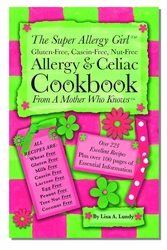 The average consumer has literally no concept of how harmful some of the chemicals are that are used in shampoos, conditioners, body lotions and perfumes, aftershaves and colognes
Buffalo, New York (Vocus) July 25, 2009
Sixty percent of American consumers say they are seeking out green products and 66% say that they have not cut out their green spending despite the economy according to Eco Pulse 2009, a survey conducted by Shelton Group. A Zogby poll commissioned by the U.S. Conference of Mayors found that more than half of Americans - 56 percent - believe their government should "go green" and make environmentally friendly and energy efficient changes throughout their local community, even if they may have to significantly change their lifestyle.
The Zogby poll, conducted in December 2007, was an interactive survey of 32,085 adults nationwide and suggests that Americans are internalizing environmental standards. Consumers looking for easy ways to go green can find help in a new video and free tip sheet offered by motivational speaker and cookbook author, Lisa A. Lundy, which you can download free from her website at http://www.TheSuperAllergyCookbook.com. Lundy is a busy mother of three children and knows that going green is not only good for the environment, but in many cases it is a wonderful way to reap health benefits.
One of the organizations Lundy recommends to consumers is the Environmental Working Group, a nonprofit organization that specializes in providing useful resources to consumers while simultaneously pushing for national policy change. The Environmental Working Group website contains lists of chemicals that can be found in personal care products like phthalates, volatile and semivolatile compounds, phenols, petroleum distillates, miscellaneous pesticides, organochlorine pesticides, mercury compounds, metals, benzophenones and many more. Lundy became educated about chemicals and toxic ingredients in personal care products when her 2-year old daughter had reactions to such products in 2004. As Lundy's daughter's immune system has improved, her reactions to chemicals have decreased. "The average consumer has literally no concept of how harmful some of the chemicals are that are used in shampoos, conditioners, body lotions and perfumes, aftershaves and colognes," Lundy said. "If the average consumer knew the potential impact on their health of the chemicals added to personal care products, they would be pretty disturbed."
Lundy is the author of The Super Allergy Girl™ Allergy & Celiac Cookbook - From A Mother Who Knows™, a gluten-free, dairy-free, egg-free, peanut free, tree nut free and other allergen free resource complete with 100 pages of essential information and over 225 recipes. She has loaded her website with white papers, tip sheets, documents, recipes and videos to help consumers with health and wellness issues and the gluten-free diet. She is the mother of three food allergy children, one of whom has celiac disease. Two of her children, her sons, would be classified as ADD and ADHD if they were not on a gluten-free, casein-free and dye-free diet. Her daughter, Anne, has had an inability to absorb vitamins, minerals, and essential fatty acids, which caused Anne to be a "modern-day bubble child" 4 or so years ago. With medical treatments and substantial interventions done by Lundy and her husband, Randy Garrett, Anne has improved dramatically and continues to improve.
Lundy has every intention of using what she has learned in saving her daughter's life to help other people be well and have good health. That is a goal that fits well with one of her most favorite activities - helping people. You can purchase her cookbook at http://www.TheSuperAllergyCookbook.com.
Size: 6" x 9"
Pages: 405 pages
Soft Cover, Perfect Bound
ISBN#: 978-0-9797542-0-3
Price: $28.95
Contact: Ms. Lisa Lundy
Phone: (716) 835-6392
# # #