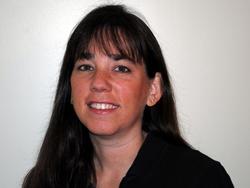 Going green has worked well for the environment and our Goat Milk Stuff business of all-natural goat milk soap.
Charlestown, IN (Vocus) October 20, 2010
Goat Milk Stuff™ announced that "Going green has worked well for the environment and our Goat Milk Stuff business of all-natural goat milk soap."
The Indianapolis Star newspaper showcased the business in an article by PJ Jonas, co-founder of the company that makes and markets homemade, all-natural, chemical-free goat milk soaps and other products.
Marketing a full line of goat milk soaps, body lotions, bath bombs, laundry soap and other products, Goat Milk Stuff's products are available online at http://www.GoatMilkStuff.com and at select specialty stores.
Goat Milk Stuff's natural, moisturizing goat milk soaps range in price from $5 to 6.50 for each 5 ounce bar that comes wrapped in an environmentally-friendly, hand-stamped cotton bag.
In the article, she said, "Living green is standard at the Jonas household. As a mom of eight children, I was concerned about all the harsh chemicals in the soaps and shampoos my children used on their skin."
PJ Jonas and her husband, Jim, formed Goat Milk Stuff and run the family business with the help and support of their children, aged 3 to 13. The children all have age-appropriate jobs, ranging from milking and tending the family's goats to bagging soap and answering customer questions.
In the newspaper Indianapolis Star article and online at http://www.IndyStar.com, she explained, "What started as a hobby making soaps for our eight children to use, rather than harsh chemical-laden soap and bath products, has turned into a national business for us."
"There are so many educational opportunities that are available to our home-schooled children because we live and work green. Gardening, raising goats, conserving energy, and helping with the business all lead to fun times and skills that are enhancing their lives and their educations," PJ Jonas noted.
"We already had several dairy goats on our small Charlestown farm that we used for healthy, raw milk. Since I knew that goat milk was not only healthy to drink but wonderful for our skin, I began making our own chemical-free, goat milk soap for our family," said Jonas.
She wrote, "We quickly fell in love with the wonderful scent and the silky-soft way the soap made our skin feel. We shared our soap with family and friends and it soon became apparent that our goat milk soap was helping their sensitive and dry skin problems. We began selling our soap at festivals, which ultimately led to an online business at http://www.GoatMilkStuff.com. We've expanded our line of soaps to include liquid soap, solid lotions, bath soap, lip balms and laundry soap."
Jim, the Goat Milk Stuff co-founder said, "Living green is about doing more than the obvious. We don't apply extra heat to our soap to rush the curing process. Instead, we let the soap cure naturally for six weeks. This saves energy and leads to a gentler, creamier, longer-lasting soap."
Goat Milk Stuff™ is based in Charlestown, Indiana, and markets natural goat milk soaps. Goat Milk Stuff™ and GMS™ are trademarked brands and assure the finest quality of product and value. Look for Goat Milk Stuff™ Goat Milk Soaps, GMS Lip Balms, GMS Lotions, GMS Bath Bombs and GMS Laundry products that are environmentally-friendly and produced, marketed and priced responsibly to offer consumers the finest Goat Milk Soaps and related bath products in America.
Online at http://www.GoatMilkStuff.com, the Jonas' company markets a full range of products that are quickly shipped directly to consumers. The Goat Milk Stuff™ website also lists retail stores across America where shoppers can find Goat Milk Stuff™ products. Media contact is Brian Dobson at DobsonPR.com or bd (at) dobsonpr (dot) com.
###