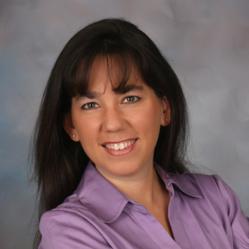 My family is elated that I won the prestigious competition. I especially thank StartupNation.com and Staples for encouraging moms to excel as entrepreneurs and for recognizing Goat Milk Stuff as an example of the American entrepreneurial spirit
Scottsburg, Indiana (PRWEB) May 21, 2013
PJ Jonas, founder of Goat Milk Stuff, won the StartupNation 2013 Leading Moms in Business Competition, sponsored by office products leader Staples®. The announcement was made by her family-run company that makes and markets natural goat milk soaps and more online at http://www.GoatMilkStuff.com.
PJ Jonas, a mom of eight, was the #1 winner based on the criteria of revenue growth, innovation, creativity, and the growth potential of Goat Milk Stuff. The competition by StartupNation.com, a leading business advice, resources and networking site for entrepreneurs, is sponsored by Staples, a leading business in office products.
"My family is elated that I won the prestigious competition. I especially thank StartupNation.com and Staples for encouraging moms to excel as entrepreneurs and for recognizing Goat Milk Stuff as an example of the American entrepreneurial spirit," said PJ Jonas.
In winning the Fifth Annual StartupNation competition, PJ Jonas is being awarded $10,000 by Staples, along with a $1,000 credit Staples gift card for office productivity improvements. She also receives consultation sessions with Business Interiors by Staples and StartupNation co-founders Jeff and Rich Sloan.
PJ Jonas said, "I especially congratulate the hundreds of women in the competition as each is an inspirational entrepreneur. The dedication and hard work it takes for a mom to build a business and raise children cannot be overstated."
In the Fifth Annual StartupNation competition, online at http://www.startupnation.com/leading-moms-in-business, the Top 10 businesses were selected by a popular vote from more than 300 contestants. PJ Jonas was then chosen #1 from that elite group by a panel of expert judges.
She added, "We are pleased customers enjoy the moisturizing effects of our natural Goat Milk Stuff soaps and other products, and are especially proud when customers tell us about how our soaps help their dry skin and related skin conditions from eczema to psoriasis."
Goat Milk Stuff products are made on the family's Indiana farm by PJ and her husband Jim. Their eight children, ages 5 to 16, assist in age-appropriate ways from milking goats and shipping orders to answering emails and serving customers in the family store. The Jonas children are also homeschooled by PJ, a former engineer, and Jim, a former science teacher.
PJ started using milk from her farm's dairy goats to make natural soaps for her children because she wanted to avoid the chemical ingredients she saw listed in most commercial soaps. Two years later, in 2008, during a family budget shortfall she sold the soap at a local fair to raise extra money. What began as a hobby grew to a thriving business when she founded Goat Milk Stuff so that others could benefit from her soaps. From starting on a 3-acre Indiana goat farm, Goat Milk Stuff has expanded as a successful business to the family's 36-acre farm, complete with a new house, large soap making area, retail store and new barn for the growing herd of goats.
In the StartupNation competition, the public voted to choose the Top 10 candidates from a field of more than 335 women entrepreneur contestants. PJ Jonas was then selected as winner from among the Top 10 by a distinguished panel of experts. Judges included Jeff Sloan, co-founder of StartupNation; Carolyn Wall, President of NarrowStep™, North America and previously publisher of New York and Newsweek magazines, Executive Vice President of Murdock Magazines and General Manager of Fox 5 TV in NYC; and Kimberly Jarvis, President of C. Jarvis Insurance Agency, specializing in equine, liability and farm & ranch insurance; and Aliza Sherman and Danielle Smith, famed co-authors of "Mom, Incorporated."
StartupNation (http://www.StartupNation.com) has over 130,000 members, more than 3 million annual users, and provides over 200,000 pages of business advice, resources and networking for entrepreneurs.
The Jonas business maintains an active social media presence with a growing following on Facebook at http://www.Facebook.com/GoatMilkStuff, YouTube at YouTube.com/GoatMilkStuff and on Twitter at Twitter.com/GoatMilkStuff.
Online at http://www.GoatMilkStuff.com, the Scottsburg, Indiana company makes and markets all-natural Goat Milk Stuff™ products including goat milk soaps, lip balms, lotions, bath bombs, laundry soap, soy candles and more. For media contact Brian Dobson at DobsonPR.com or BD (at) DobsonPR.com.