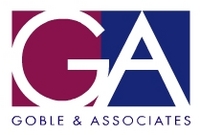 It is especially important these days to make sure our clients are aware of the great work we do
Chicago, IL (PRWEB) July 15, 2009
Chicago-based full-service healthcare communications agency Goble & Associates, Inc., recently received a number of accolades from advertising and marketing awards programs honoring exceptional creative and strategic work.
Healthcare Communication & Marketing Association's In-Awe Awards
Goble & Associates took home 3 awards from the Healthcare Communication and Marketing Association's (HCMA) International Awards of Excellence (In-Awe) held in Jersey City, NJ on June 18. The "P.S. Campaign" corporate brochure for ProStrakan, the "ABC Children's Blocks" exhibit booth for Phadia Inc. at the American Academy of Pediatrics 2008 convention, and the "New Generation Moms In-The-Know" http://www.PreNexa.com web site for Upsher-Smith Laboratories won Gold, Silver, and Bronze Awards respectively.
The In-Awe Awards were designed to recognize outstanding strategically-driven creative work. What makes In-Awe distinct from traditional creative awards shows is that submissions are judged by a panel of industry experts on both strategy and results--not just the visual creative appeal of the work. The competition is one of the largest and most prestigious competitions in the world of healthcare marketing with over 900 entries submitted each year, representing over 160 companies from all walks of healthcare marketing.
"It is especially important these days to make sure our clients are aware of the great work we do," commented Dave Raube, Executive Vice President, Creative Director. "Not everyone wins. And I'm always proud of the work we do regardless of whether we win or not, but when we do win, there are benefits. It's rewarding to be recognized by our peers in the industry who understand the challenges of the business and what it takes to build successful, impactful communication."
Summit Creative Awards
As part of the Summit International Awards, Goble & Associates won a Silver Award for the ProStrakan "P.S. Campaign" corporate brochure and a Bronze Award for the Supartz "Dog Wrangler" journal ad for Smith & Nephew from the Summit Creative Awards competition. The Summit Creative Awards were created to recognize the creative accomplishments of small and medium sized agencies throughout the world.
This year there were thousands of submissions from 26 countries. Submissions are evaluated based on the strength of their big idea, the quality of execution, and their ability to communicate and persuade.
DIAGNOSTIC MARKETING ASSOCIATION (DxMA) AWARDS
Goble & Associates also picked up three First Place awards at the DxMA's annual Creative Communications Awards Dinner held earlier this year at the Hyatt Rosemont Hotel. The DxMA is the only professional organization in this country dedicated to serving the needs of marketing professionals in the diagnostics industry. The DxMA honors the "best of the best" in diagnostic marketing.
Goble & Associates took home the First Place awards for the Sakura Finetek USA, Inc. "Time is on Your Side" Corporate Ad series, the US Sakura corporate web site (http://www.sakura-americas.com), and the "ABC Children's Blocks" exhibit booth design for Phadia Inc., at the American Academy of Pediatrics 2008 convention.
About Goble & Associates:
Founded in 1982, Goble & Associates is an independent, full-service agency specializing in healthcare communications--providing expertise and support across the entire media spectrum. Clients of Goble & Associates represent virtually every sector of the healthcare industry.
The agency employs about 70 senior-level professionals with expertise in account management, creative and interactive services, and strategic planning. Clients of Goble & Associates include pharmaceutical manufacturers, OTC and nutritional supplement marketers, as well as diagnostic product suppliers.
For more information, visit goble-assoc.com.
###