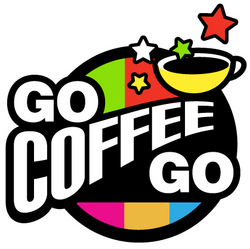 GoCoffeeGo.com features the very best of the specialty coffee world all on one easy-to-use Web site and we're beyond excited to add Terroir, Equator, and Coava to our offerings
San Francisco, CA (PRWEB) March 10, 2010
Caffeine addicts rejoice! GoCoffeeGo.com, the new, hip online marketplace featuring artisan coffee roasted-to-order from the country's top award-winning roasters, announces the March 2010 addition of three prestigious roasters: coffee pioneer George Howell's Massachusetts-based Terroir Coffee; Coava Coffee Roasters, a burgeoning force on the specialty roasting scene in Portland, Oregon; and Roast magazine's 2010 "Roaster of the Year" award-winner Equator Coffees & Teas from San Rafael, California.
"GoCoffeeGo features the very best of the specialty coffee world, all on one easy-to-use Web site and we're beyond excited to add Terroir, Equator, and Coava to our offerings," says GoCoffeeGo.com co-founder and CEO Scott Pritikin. "Their diversity and unique attributes will complement our already phenomenal list of roasters. The added bonus of coffee from so many talented and outstanding roasters available in one place is an increased awareness overall of this movement toward sustainable, fresh roasted beans, and a move away from the low-quality, mass production coffee we've been subjected to in the past."
Co-founded by Helen Russell and Brooke McDonnell in 1995, women-owned Equator Coffees & Teas is a specialty coffee roaster and coffee farm owner working with communities around the globe to find delicious, Organic, Fair Trade, and Rainforest Alliance Certified coffees. Equator's coffees are featured in celebrated restaurants and cafés that share their beliefs, wooing chefs like Thomas Keller, who for the past 11 years has exclusively brewed Equator drip coffee at The French Laundry and Bouchon Restaurants and Bakeries, Traci Des Jardins at Jardinière, and Elizabeth Faulkner at Citizen Cake.
Based in Massachusetts, Terroir Coffee was founded by legendary roaster George Howell, a "coffee missionary" who first introduced the region to specialty roasting in 1974 with the opening of The Coffee Connection, subsequently opening 23 additional coffee shop locations across the Boston area over the next 20 years before selling the business. Howell was awarded the Specialty Coffee Association of America's Lifetime Achievement Award in 1996. He created models of economic sustainability for coffee farmers for the United Nations and International Coffee Organization, which led to his conceiving and co-founding the Cup of Excellence™ in 1999, a program designed to help break the commodity/price cycle in the specialty-coffee industry. Terroir Coffee represents a return for Howell to his roots: identifying, roasting, and discovering the highest quality single-origin coffees possible.
Rising star Coava Coffee Roasters has already set itself apart in the crowded Portland, Oregon micro-roasting scene, providing single-origin coffees to select cafés and restaurants, including Portland's Red E Café and Crema Coffee and Bakery, and the much-lauded Café Grumpy in New York. Owned by young coffee cognoscente Matthew Higgins and Keith Gehrke, Coava is committed to educating minds and palates with its unique offerings. Coava plans to open their own café this spring.
Terroir Coffee, Equator Coffees & Teas and Coava Coffee Roasters join prestigious Roast magazine's current and former "Roaster of the Year Award" winners, PT's, Klatch, Higher Ground, Zoka, and Metropolis Coffee, as well as the hottest in the new wave coffee roasting movement, Ritual, Novo, Johnson Brothers, Barefoot, Atomic, Cuvée, and Verve Coffee, on GoCoffeeGo.com.
ABOUT GOCOFFEEGO.COM
GoCoffeeGo.com offers more than caffeine to buzz about; it's the ultimate destination to buy fresh roasted coffee online or anywhere. It changes the way people shop for the beans that brew their next cup of Joe. Founded by San Francisco-based coffee fanatics Scott Pritikin and Elise Papazian, the Web site is meant for both the novice coffee lover and the connoisseur alike. GoCoffeeGo.com brings together for the first time the country's top award-winning artisan roasters all on one site with one easy checkout. All coffee is roasted to order and shipped directly from the roaster to the customer. Customers can browse coffees according to several criteria, including: roast, roaster, flavor profile, geographical origin, growing condition, whether or not the coffee is organic, fair-trade certified, and even by their astrological sign. As customers find coffees they like, they can add to their Cart or use the revolutionary, patent-pending multi-roaster Auto-Ship. For more information, including details on the roasters and their coffees, please visit http://www.gocoffeego.com.
FOR MORE INFORMATION, PLEASE CONTACT WAGSTAFF WORLDWIDE AT 415.274.2510
###