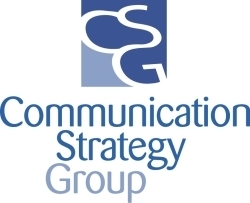 air and brush-driven consumer cleaning technology
East Northport, NY (PRWEB) January 14, 2008
Does your web site content reflect your company's brand story today? Or does it just use the same content as your old brochures? Are you greeting your site visitors with the tone you want to reflect your corporate personality? Communication Strategy Group, a strategic marketing agency, enables marketers and web designers to develop strong brand content for web sites and other collateral, so your content matches the design of your web and marketing materials, providing a more compelling brand experience for your customers.
The agency has also developed a set of Expert Tips for Marketers and Web Designers to Make Corporate Web Sites Tell a Better Sounding Story to help marketers and web designer build a better web site experience.
"Communication Strategy Group supports growing technology and professional services companies through strategic public relations, marketing collateral development, brand evaluations and executive media and presentation coaching. We help companies develop and deliver strong brand stories - We call it Brandtelling™," says Arthur Germain, Communication Strategy Group principal. "In our work with marketers and web designers we have been able to develop content that creatively articulates brands to more strongly reflect their visual elements."
Three Expert Tips for Marketers and Web Designers to Make Corporate Web Sites Tell a Better Sounding Story:
Tip #1: Sell it the way your customer wants to buy it.
You may like calling your product an "air and brush-driven consumer cleaning technology" but your customers call it a vacuum. Use terms your customers expect to see when they come to your web site.
Tip #2: Skip the jargon.
Take time to explain your TLAs (three letter acronyms), industry terms and jargon when describing products and services. Use terms that your customers understand and can remember.
Tip #3: Use your voice to show you care.
Make sure your site copy reflects the language that you would use in a corporate office setting. Use adjectives and other descriptive language that help creatively articulate and express your brand.
Companies interested in learning more ways to develop stronger web content and the powerful brand stories that can accelerate their marketing may visit Communication Strategy Group web site at http://www.GoCSG.com or email info @ gocsg.com.
About Communication Strategy Group
Communication Strategy Group (http://www.GoCSG.com) helps your brand story become remembered, repeated and rewarded. We focus on building and supporting a strategic plan for client communications in order to create strong, consistent messages and presentations that have the greatest impact. The Communication Strategy Group team comprises senior level communications professionals - writers, journalists, technology marketers, public relations executives, media trainers - who work directly on client accounts to achieve results. Our clients include growing companies in technology, media and professional services industries. For more information, please call 1-631-239-6335 or visit us at http://www.GoCSG.com
Media Contact
Jill Cirigliano
Communication Strategy Group
jcirigliano @ gocsg.com
732-741-8072
###