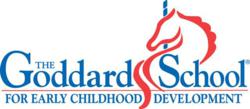 KING OF PRUSSIA, Pa (PRWEB) March 09, 2012
The "Number 1 Childcare Franchise in the U.S.," Goddard Systems, Inc. (GSI), franchisor of The Goddard School©, is pleased to announce that three of its executives earned recognition as graduates from the Certified Franchise Executive Program from the Institute of Certified Franchise Executives this month at the International Franchise Association's annual conference.
Cindy Chapman, Director of Licensing & Corporate Operations, Dana Kline, Vice President of Operations, and Rob Skibjak, Director of Real Estate completed a comprehensive course of study in franchise management offered by the institute, which is the academic branch of the International Franchise Association's Educational Foundation. The International Franchise Association is the world's oldest and largest organization representing franchising worldwide and will honor this year's designees during its annual convention in Las Vegas.
"When I joined IFA as President and CEO, I was immediately impressed by the number of highly-respected franchise executives who have earned their CFE designation," said IFA's chief executive Stephen J. Caldeira. "I was also equally impressed by the increasing number of franchise executives who have enrolled in the program. In fact, the value of the program was so apparent and powerful to me that I decided to earn my CFE as well. I'm delighted to be a member of the CFE Class of 2012."
Nearly 1,300 franchise executives are currently enrolled or have received certification. More than 300 IFA-member companies currently have one or more executives enrolled in the program that provides benefits such as specialized knowledge, industry recognition, peer-level networking and professional standing.
Candidates are required to complete a rigorous course of study to earn the CFE designation, which includes attending institute-sponsored educational seminars and workshops. The program enhances franchising professionals' understanding of both the industry's fundamental and complex aspects.
About Goddard Systems, Inc.
Recently named No. 1 Childcare Franchise in the United States by Entrepreneur magazine, for the 11th consecutive year (January 2012) and one of the Top 200 Franchise Systems (in worldwide sales), by Franchise Times, for the fifth consecutive year (October 2011); Goddard Systems, Inc. (GSI) is expanding The Goddard School® network throughout the United States. Headquartered in King of Prussia, Pennsylvania, GSI currently licenses 380+ franchised schools with more than 45,000 students in 35 states. With a successful system in place and dedicated franchisees, GSI is the acknowledged leader in franchised childcare and a premier childcare provider in the United States. To learn more, visit its website for more information.
###