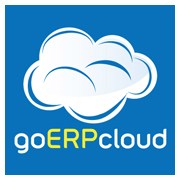 San Diego, CA (PRWEB) November 30, 2012
RoseASP, one of Southern California's largest providers of hosted Microsoft Dynamics solutions, today announced goERPcloud™ regional Cloud Partner geographical coverage has expanded to 80% of the U.S. to help new trial users evaluate on demand Microsoft Dynamics enterprise resource planning (ERP) solutions.
Regional Cloud Partners are experts in matching business requirements with cutting edge productivity technology solutions, implementing and integrating unique business processes, and providing continued application support to meet ever-changing demands of business. Regional Cloud Partners have engaged in 1000's of ERP Implementations and can provide advice and industry best practices.
The goERPcloud free 30 day trial engine service is expected to be available on January 2nd. Trial users will have access to preconfigured demo environments for Microsoft Dynamics AX, GP, and NAV with integrated 3rd party applications and connectors to Dynamics CRM. Furthermore, trial users will also have an opportunity to test drive Dynamics GP 2013, Dynamics NAV 2013, and Dynamics AX 2012 R2, which are the latest versions of the Microsoft Dynamics ERP Product line. The site plans on achieving 100% coverage in the coming months.
The goERPcloud service has been developed by RoseASP, a division of Rose Business Solutions, a Microsoft Gold Competency Partner and Microsoft Dynamics Cloud Excellence Partner of the Year Finalist - 2012 and Microsoft Dynamics ERP Cloud Partner of the Year - 2011.
About RoseASP
RoseASP is a leading provider of hosted Microsoft Dynamics ERP and CRM applications. Since 2000, it has hosted systems for small and mid-sized companies and a growing number of Microsoft Partners around the world. With a highly skilled and experienced team of experts in hosting financial and accounting systems, related modules, and other third-party systems leveraging knowledge for customer success, RoseASP is committed to customer service. For more information about RoseASP, visit http://www.roseasp.com.
About Microsoft Dynamics
Microsoft Dynamics is a line of easy-to-use, integrated and adaptable ERP and CRM applications that enable business decision-makers to quickly respond to market shifts, take advantage of new trends, increase their competitive edge and drive business success. Microsoft Dynamics solutions are delivered through a world-class network of reselling partners providing specialized services and additional innovation to help customers excel in their industries.
For more information, please contact:
Jeff DeMaria
Jeff.demaria (at) roseasp.com
RoseASP.com
(858) 794-9403