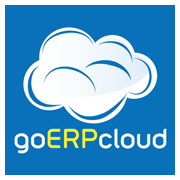 Adding the goERPcloud Trial App to our company website was a very seamless process.
San Diego, CA (PRWEB) May 07, 2013
goERPcloud, a leading Microsoft Dynamics provider of On Demand ERP Cloud and CRM applications, announced today the availability of a new On Demand ERP Cloud Trial App for goERPcloud Microsoft Dynamics Partners. goERPcloud provides the only On Demand ERP trial experience of the industry-specific Microsoft Dynamics ERP and Customer Relationship Management (CRM) solutions.
The On Demand ERP Cloud Trial App is designed for simple deployment and mass adoption. This allows goERPcloud partners to instantly offer Microsoft Dynamics AX, GP, NAV and CRM demo environments for businesses wanting to evaluate and experience ERP in the cloud. In addition, approved goERPcloud partners can offer case studies, videos, white papers, blog posts, and other media content to help trial users identify solutions built for their industry and business needs.
"Adding the goERPcloud Trial App to our company website was a very seamless process, and it allows us to immediately direct the prospects who visit our website to begin trials quickly and easily," said Marcia Doron, Marketing Director of Altico Advisors, Microsoft 2012 Northeast District Dynamics Partner of the Year. "We're looking to grow our Microsoft Dynamics ERP cloud practice and believe the goERPcloud partner program can help take us there."
goERPcloud's partner ecosystem is quickly becoming the go-to cloud resource for businesses evaluating cloud-based enterprise resource planning solutions to help meet the needs of the dynamic business environment.
About goERPcloud
goERPcloud is powered by RoseASP, a leading provider of hosted Microsoft Dynamics ERP and CRM applications and division of Microsoft Gold ERP Partner Rose Business Solutions. goERPcloud offers On Demand ERP Cloud Trials for Dynamics AX, GP, NAV, and CRM with integrated 3rd party solutions helping businesses evaluate new cloud solutions. For more information about goERPcloud, visit http://www.goERPcloud.com.
For more information, please contact:
Jeff DeMaria
jeff(at)goerpcloud(dot)com
855-377-2568