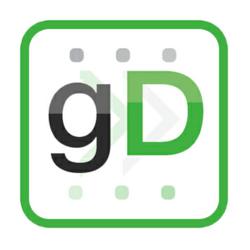 the gogoBestOffer button will certainly excite
Portsmouth, Hampshire (PRWEB UK) 19 October 2012
GoGoDigital Limited boast discount prices across a selection of Laptops, Netbooks, Digital Cameras and Freeview products. A search online will quickly highlight their first class customer service; confidently exposing their reputation with unbiased customer reviews from Trustpilot.co.uk.
If competitive pricing isn't enough for those customers who enjoy haggling, then the gogoBestOffer button will certainly excite. Simply clicking the gogoBestOffer button on the product page will present an offer box where customers can type their offer price and comments, click submit and GoGoDigital will reply within the hour. Cheeky offers can lead to prompt counter offers but "if you don't ask, you don't get."
Specialising in consumer electronics, GoGoDigital proudly offer some of the best, most informed customer advice on the internet - with dedicated question support for each of their many products.
Launched in 2009; GoGoDigital claims to have already become the customers' choice, with a reputation for high quality inexpensive products and valued expertise.