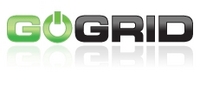 Customers who are looking to move their test and development environments into the cloud will greatly benefit from Grid Dynamics' expertise combined with GoGrid's market-leading cloud offerings and hosting infrastructure
San Francisco, CA (Vocus) July 29, 2009 –
Premier Cloud Infrastructure hosting provider, GoGrid, and Grid Dynamics, a leading expert in scalability of mission-critical systems, has announced a partnership designed to help enterprise customers quickly adopt cloud computing infrastructure for application testing and development, using Grid Dynamics' Cloud4QA™ solution.
Application testing is a recurring activity on every software development project. Test hardware is expensive to buy, configure and maintain so most development projects use less hardware and test less frequently. Even when companies invest in testing labs, the precious resources end up being either over- or under-subscribed most of the time. In addition, frequent set-up and re-configuration of these environments between the test runs become significant cost factors and process bottlenecks. The result is a backlog accumulation of testing jobs with increased time-to-market, as well as sub-optimal software quality, hindered by the lack of adequate test hardware.
Offering benefits such as on-demand resource provisioning, reduction in cost of ownership and location independence, public clouds, like GoGrid, are the perfect solution for these common problems. With the ability to instantiate servers and complex infrastructure in the Cloud in literally minutes, GoGrid is the perfect platform for enterprises to develop and test product and software solutions. With GoGrid cloud, in conjunction with Grid Dynamics' Cloud4QA offering, businesses can now feel confident that their quality assurance environments meet the demands of IT professionals, sysadmins and the like.
"Customers who are looking to move their test and development environments into the cloud will greatly benefit from Grid Dynamics' expertise combined with GoGrid's market-leading cloud offerings and hosting infrastructure" said John Keagy, CEO and Co-Founder of GoGrid.
"This is a game-changer for the software development industry" said Victoria Livschitz, CEO and Founder of Grid Dynamics. "The Cloud4AQ solution offering gives developers the ultimate luxury – practically unlimited hardware resources dedicated to them, available in any configuration for any period of time, at a price point that even the most budget-constrained organizations can afford."
Grid Dynamics Cloud4QA™ Resource Kit, which includes customer case studies, demo of relevant tools, industry whitepapers and an in-depth methodology description, is available free of charge at http://www.cloud4qa.com. Businesses and Enterprises interested in robust Cloud infrastructure solutions should contact a GoGrid Sales Professional at http://www.GoGrid.com.
About GoGrid - http://www.GoGrid.com
GoGrid is the leading Cloud Computing, hosted, Internet provider that delivers true "Control in the Cloud™" in the form of cloudcenters. GoGrid enables system administrators, developers, IT professionals and SaaS (Software as a Service) vendors to create, deploy, and control load balanced cloud servers and complex hosted virtual server networks with full root access and administrative server control. GoGrid server instances maintain the industry standard specifications with no requirement to learn and adapt to propriety standards. Bringing up servers and server networks takes minutes via a unique web control panel or GoGrid's award winning API. GoGrid delivers portal controlled servers for Windows Server 2003, Windows Server 2008, SQL Server, and ASP.NET. GoGrid hosts multiple open-source server operating systems including several Linux operating systems (Red Hat Enterprise and CentOS) and supports application environments like Ruby on Rails. Free f5 hardware load balancing and other features are included to give users the control of a familiar datacenter environment with the flexibility and immediate scalability of the cloud, a "cloudcenter." GoGrid won the coveted 2008 LinuxWorld Expo's Best of Show award.
About Grid Dynamics - http://www.GridDynamics.com
Grid Dynamics is the global leader in scaling mission-critical systems. We help customers architect, design and deliver business systems that handle peak loads, scale on demand and always stay up. Using the latest advances in grid and cloud computing, our customers turn monolithic applications into scalable services and static, underutilized server clusters into virtualized compute clouds. The results: better performance, higher availability, faster time-to-market and lower operational costs.
For more information, please visit the Grid Dynamics' website: http://www.griddynamics.com.
###