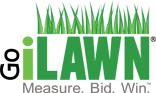 St. Paul, MN (PRWEB) July 25, 2012
HindSite Software has recently teamed up with Go iLawn to help their customers better control and grow their business with field service software. The companies recent integration with each other will benefit customers on both sides.
HindSite is constantly developing new ways to make field service management easier for their customers. By providing Go iLawn through their software, HindSite is allowing customers to gather more information about their clients and the job sites, without having to leave the office. Go iLawn allows customers to retrieve the square footage and perimeter of their customer's customers' yard, driveway, parking lot, mulch beds, etc. This provides HindSite customers with just one more piece of information they can use to better serve their clients.
And HindSite and Go iLawn's relationship doesn't end there. They are going to continue to work together in the future to bring new features to their clients.
Go iLawn was created in early 2009. Its purpose was to apply Internet technology to reduce the time and cost of property measurement for the lawn and landscape industry. From conception, the Go iLawn development team worked closely with landscapers across the country to create the contractor-focused software it is today. Millions of properties have been measured with the Go iLawn software.
The HindSite Solution has helped contractors better control and grow their business with service management software since 2001. Designed by an irrigation contractor, HindSite assists service businesses with scheduling, contact management, field data collection (e.g. mobile time tracking), and invoicing in QuickBooks®, Sage Peachtree®, and Simply Accounting®. This paperless work order system has been proven to increase efficiency and organization; meaning greater profit potential with less administrative time for HindSite contractors.