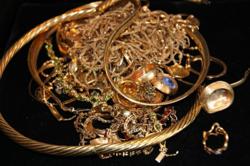 I believe in the Golden Rule – do unto others as you would have others do unto you
Mill Valley, CA (PRWEB) October 12, 2011
Next month, Collectible Coins & Jewelry celebrates their 18-year anniversary at their current location – 226 Shoreline Highway in Mill Valley.
Collectible Coins & Jewelry has been on the Marin gold exchange scene for more than 20 years. They sell a variety of silver and gold coins and antique jewelry. The owner, Carter Collins, is a professional numismatist and offers the greatest possible value, based on the current price of gold and other precious metals. Mr. Collins is a coin enthusiast who provides friendly, polite customer service along with his market expertise. He wants to build a long-term, honest relationship with his customers. He'll pay top dollar cash to buy your silver, gold coins, and jewelry.
Marin gold exchange Collectible Coins & Jewelry, a specialty shop located in Mill Valley, reports that the secret to their longevity is that they serve the needs of more customers than many of their competitors.
The reason might be because the owner, Carter Collins, has a well-earned reputation for treating his customers fairly. Says Mr. Collins, "I believe in the Golden Rule – do unto others as you would have others do unto you." His customers trust Mr. Collins. Word-of-mouth brings buyers and sellers alike to Collectible Coins & Jewelry – day after day… month after month… year after year. And in these financially uncertain times, now, more than ever, Collectible Coins & Jewelry is the place to visit.
Whether you're looking to sell your gold for cash in your pocket today – or to buy gold as an investment or a hedge against inflation – Collectible Coins & Jewelry is your one-stop neighborhood shop.
For more information, contact Collectible Coins & Jewelry at (415) 322-3431 or stop by their Mill Valley location at 226 Shoreline Highway. You can also visit them on the web at http://www.goldexchangemarin.com to learn more about their business. The shop is open 6 days a week and is centrally located – right in Tam Valley, just off the 101 exit in Marin.
# # #