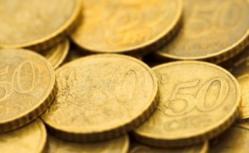 Becoming a jewelry dealer in today's environment can be the fortune-changing decision.
Austin, TX (PRWEB) February 02, 2013
Learning how to deal gold can be one of the most rewarding skills a person can gain, and the most recent AbsoluteWealth.com article said it's mainly because of the impressively high value gold has reached in recent years. Maintaining a record long run, gold has become the source of a practical and beneficial business opportunity, and Absolute Wealth's Gold Profit Formula is proving it.
The Gold Profit Formula is an online resource created by Absolute Wealth and their team of financial specialists. Together with the help of a career jewelry dealer, they have put together perhaps the most comprehensive collection of information on the gold dealing business ever compiled in one place, said the article.
The program is a members-based online community where each and every training module and resource is conveniently located in one easy to follow format. Audio files, transcribed interviews, and video trainings are included as part of the Gold Profit Formula, along with several lists and charts to help people get started in the gold business.
It's no secret that the American economy is struggling, and the article said it is set up for more struggles moving forward. Gold represents a chance to reverse the common conceptions of money-making opportunities. The article said that people are learning how gold dealing businesses can create additional income and help with financial obligations that keep stacking up.
Gold value has continued to rise for the last several years, which according to the article makes now the perfect time to learn the skills needed for jewelry dealing. When people realize how much they can make by selling their unwanted and unused gold and other precious metals, they jump at the chance to earn the cash quickly. Being on the other end of that transaction can be profitable and worthwhile for those who learn from the Gold Profit Formula, the article said.
As an added bonus, members of the Gold Profit Formula program will also receive guides on attracting and maintaining business on the independently-owned level. These bonuses are normally added for an additional cost, but they are Absolute Wealth's gift to prove their motivation and dedication to any business started under their tutelage.
Absolute Wealth is an expert team of real investors and advisors devoted to identifying winning strategies for exceptional returns. Members subscribe to the company's Independent Wealth Alliance for professional investment analysis and recommendations on the latest market trends and progressions. For more information and subscription instructions, visit AbsoluteWealth.com.
The amount of information and insider secrets shared in the Gold Profit Formula can't be found anywhere else, the article said. Becoming a jewelry dealer in today's environment can be the fortune-changing decision so many people have been waiting for. Find out how to deal gold and start a personal jewelry business by accessing the Gold Profit Formula today, suggested the article.