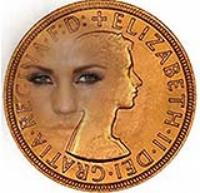 (Vocus/PRWEB) November 23, 2010
(Vocus) November 23, 2010 -- British Gold Sovereigns were first introduced in 1816, and quickly became the world's most widely used coin. The gold sovereign has reemerged as one of the most popular forms of gold investment as individuals, corporations and countries hedge against inflation. These world gold coins are easily recognized and are accepted in every country in the world for their gold content.
US gold dealer Regal Assets has recently added the three most popular world gold coins to their inventory which includes the British Gold sovereign, Swiss gold coins and French gold francs. Regal only offers gold coins and gold bullion that is internationally recognized and traded. This offering allows Americans to diversify their holdings in precious metals such as gold, silver, palladium and platinum coins.
Gold prices have seen a dramatic increase over the last 10 years and are estimated to continue on an upward trend. The US recession and a worldwide financial crisis is signaling a devaluation of the US dollar drawing investors to choose gold. With the attention on the overall global market place individuals are opening themselves up to foreign currency and trade.
World gold coins offer investors a sense of security as these assets are universally secure. Americans have a unique opportunity over most countries to buy gold online and have it shipped direct to their home for physical possession. British Gold sovereign coins can be ordered by calling 1-888-700-9887 or visiting the Regal Assets website http://www.RegalGoldCoins.com.
###