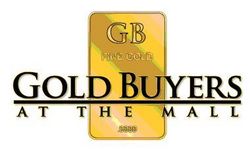 Valentine's Day is the perfect time to get rid of unwanted gold and get cash back instantly
Mahwah, NJ (Vocus) February 9, 2010
Gold Buyers at the Mall , a Mahwah, N.J.-based company that offers the easiest and safest way to turn unwanted gold jewelry into extra cash, today announced it will offer customers special deals in celebration of Valentine's Day.
Those selling gold from an "ex" at one of Gold Buyers at the Mall's locations will receive 10 percent more money on Feb. 14. In addition, Gold Buyers will award $1,000 to the best YouTube video of a breakup story involving gold jewelry. The winner will also receive an extra $250 for becoming a fan of Gold Buyers at the Mall on Facebook and following the company on Twitter. (http://bit.ly/gbatm_fb
and http://www.twitter.com/goldbuyers)
"Valentine's Day is the perfect time to get rid of unwanted gold and get cash back instantly," said Danny Baruch, president of Gold Buyers at the Mall. "It's a day to dispose of bad memories and make room for new ones. Plus, we do the gold buying face-to-face, so there's no question what the customer is getting in return."
Gold Buyers at the Mall has more than 60 locations in malls throughout the country. Each one is staffed by team members with extensive jewelry experience. Associates go through extensive training to ensure a high level of professionalism prior to taking the floor.
"How can we offer to pay, on average, 50 percent above the local pawn shop or jewelry store? It's because we have a direct relationship with the refinery, and we have effectively cut out the middle-men that the other gold buyers have to work through," continued Baruch. "But the biggest reason is that we don't care if the gold comes in missing an earring or is broken or tangled – we melt it all down. The competition doesn't have that luxury – it's pretty tough to resell one earring."
Gold Buyers at the Mall has seen 400 percent growth in its number of locations as compared to last year. The company continues to grow its footprint in North America with expansion planned to include multiple West Coast locations and more than 100 locations nationwide.
About Gold Buyers at the Mall
Founded in 2008, Gold Buyers at the Mall has more than 60 locations in eight states, including New York, New Jersey, Pennsylvania, Florida, Georgia, Maryland, Oregon, and Washington. The company is focused solely on buying gold jewelry at the mall, offering the most competitive prices and doing it face-to-face so customers know what they're getting. For more information visit http://www.goldbuyersatthemall.com.
Contact
Ray Young
916.781.0659
# # #