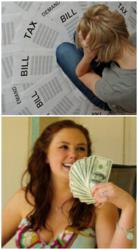 Honest, respectful, knowledgeable and professional. I cannot say enough good things about our experience with Seguin Gold.
Seguin, Texas (PRWEB) November 28, 2012
With precious metal prices at all-time highs and especially with the Holidays approaching there has never been a better time to sell gold, silver, coins, platinum and jewelry for cash. A small handful of jewelry can be worth thousands. But it is a known fact that some gold buyers are honest and ethical and some are not. It is always important to do research and figure out who can be trusted.
Here are the main things most people are afraid of gold and silver buyers: they are afraid to ship jewelry because it could get lost, afraid the company may not be honest and not pay for every single gram of gold and silver, they won't get a fair price and it takes too long for them to get paid.
The competition is fierce - but the choice is clear. There are so many gold, silver and coin buyers out there, and the choices are ever increasing. How does one know which gold buyer to choose? How do they know they will be getting a great offer, excellent service, and perhaps most important - who can they trust?
Seguin Gold Silver and Coins is one such business that meets that criteria and more. They will beat other local gold dealer offers in the Seguin, New Braunfels, McQueeney, Gonzales, Luling, San Marcos, La Vernia, San Antonio, Austin and other Texas areas. They also provide superior and friendly service. But what really sets them apart from the competition is the honesty and transparency they provide. A visit to the Seguin Gold Silver and Coins testimonials section of their website reveals testimonial after testimonial from satisfied customers complimenting the business's honesty and trustworthiness.
Besides being open from 7 AM to 11 PM and providing emergency hours service, Seguin Gold Silver and Coins is a leading full service precious metal and coins buyer. Customers are present while their items are tested and weighed in front of them on the spot, then they receive a generous offer and are immediately paid in cash.
"We're a full service family owned and operated precious metal and coins buyer; in these economic times, lots of people are looking at selling their jewelry and coins for needed cash, but tell us that they are afraid of getting ripped off. That's why we decided to approach our business a different way by providing honest and transparent practices while testing items accurately and right in front of our customers while explaining the whole process to them. We leave it to people to rate our service by providing testimonials and reviews in our store or directly on our website and we are blessed to have an excellent repeat customer and customer referral ratio. If in doubt, just check our testimonials" said owner Jorge Gurza.
Located in Seguin Texas, Seguin Gold Silver & Coins is the most honest & trusted precious metal buyer, buying and selling gold, silver, platinum and coins since 2010. Owner and founder Jorge Gurza, currently manages the company and helps clients get cash anytime they need it.
Seguin Gold Silver and Coins is open every day 7 AM to 11 PM. They buy gold, silver, platinum, jewelry & coins. They serve Seguin, New Braunfels, McQueeney, Gonzales, Luling, San Marcos, La Vernia, San Antonio, Austin & other Texas cities.
For more information call (830) 556-1966 or go to http://www.seguingold.com
Para informacion en Español llame (830) 556-1966 o visite http://www.seguingold.com/espanol