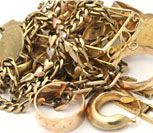 On average, most people have about $500 worth of gold sitting around without even knowing about it
Sydney, Australia (PRWEB) February 26, 2013
A new report from The Economist Intelligence Unit this week has named Sydney as the world's third most expensive city and show that after paying all the bills and buying groceries, one in five families in Australia have no cash left over and are looking for new ways to make ends meet.
The Gold Company, an award-winning gold buyer based in Sydney, believes many Australians already have the resources to battle rising living costs sitting unused in their homes. Company director Roy Cohen says "On average, most people have about $500 worth of gold sitting around without even knowing about it."
With the current high gold price trends, Australians are surprised by the worth of their old and unwanted jewellery when they take it to a reputable gold buyer. By taking advantage of the current skyrocketing gold prices, even broken bits of old gold are worth record amounts of cash.
"We see customers come in with their crushing living costs not knowing anything about the gold price or how high it's been in the past few years. It makes our job such a pleasure when we're able to surprise people with the high value of their jewellery." One of the people who have already realised the untapped resource they have in their jewellery, Naomi Randwick, 42, is enthusiastic about the ability of gold to help out with a bit of extra cash. "I still can't believe what The Gold Company gave us for our old jewellery we didn't wear anymore - it was double of what we expected to receive. It helped pay a few unexpected bills, as well as allowing us to treat ourselves!" Giving families extra options for making ends meet in this difficult high cost environment using the high gold price is what makes gold buyers such as The Gold Company a smart choice for Australians looking to sell gold for extra cash.