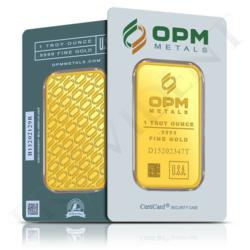 Mining for gold is not only expensive, but incredibly harmful to the environment
New York, New York (PRWEB) June 21, 2013
In an effort to encourage the "go green" movement, Bullion Trading LLC is now offering their recycled gold products to customers at a reduced premium. President of the company, Isaac Kahan, hopes this will help promote social responsibilty. "Mining for gold is not only expensive, but incredibly harmful to the environment," Kahan notes. "Gold buyers should understand that recycled gold is no less valuable than mined gold. It is simply a more responsible purchase."
The gold mining process is destructive to the environment as it involves deforesting and uprooting large areas of earth as well as the use of harmful chemicals such as cyanide to dissolve and extract gold from the ground. Environmental protection groups estimate that the amount of gold it takes to make one 18 karat wedding band leaves behind over 20 tons of ore and waste rock.
Fortunately, there is a way to create new gold products without harming the environment. Ohio Precious Metals (OPM) produces gold bullion products that are made from recycled metal. Recycled gold comes from existing products that contain gold (ex., jewelry). Gold is extracted from these products, refined and then melted down into a new shiny bar or coin.
Although the process can also be quite expensive and time consuming, it is not harmful to the environment. OPM is SCS certified in producing 100 percent recycled gold and silver products. Bullion Trading LLC is proud to carry OPM products, and in an attempt to encourage customers to buy recycled metal, prices for OPM products have been reduced. In doing so, Bullion Trading LLC hopes to help spread the importance of environmental conservation.
Bullion Trading LLC is a New York City based bullion dealer. With over 30 years experience, they are one of the most trusted and well known names in the business.