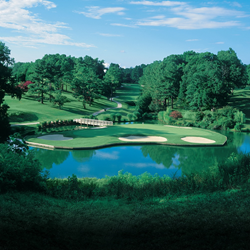 Williamsburg, VA (PRWEB) March 10, 2015
Colonial Williamsburg's Golf/Spa Package allows the maximum enjoyment possible by letting guests select exactly how they want to relax each day of their stay, combining spa with golf on alternating days, immersing in only one, or combining the two between couples.
The two-night escape from the everyday includes accommodations at an official Colonial Williamsburg hotel, with rates starting at $155 per person per night. Plus, this package affords the flexibility to choose either golf or spa each day based on personal preference.
Guests may choose either one round of golf or one spa treatment per person per night of stay:
Golf Choice
One round of golf per person, per night of stay on either the Gold or Green Course, with:
-Complimentary replay round (bookable upon completion of the first round)
-Complimentary range balls
-Personalized engraved Golden Horseshoe bag tag (per player)
-Complimentary PING golf club rental
-Complimentary Golden Horseshoe yardage book (per player)
-Golden Horseshoe logo ball marker and PING valuables pouch (per player)
Spa Choice
One spa treatment per person, per night of stay, from the following menu, with gratuity included:
-60-minute classic massage
-60-minute facial
-45-minute colonial pedicure
The Spa of Colonial Williamsburg offers sheer indulgence with its century-inspired menus of services, a hair and nail salon, indoor lap pool and fitness quarters. The Spa is steps away from the Williamsburg Inn, Williamsburg Lodge and the Golden Horseshoe Gold Course clubhouse.
The Golden Horseshoe Golf Club, set in a Certified Audubon Cooperative Sanctuary, is one of America's favorite golf preserves. The classic Gold Course, designed by Robert Trent Jones Sr., has been voted among the country's finest courses ever since it first opened more than 50 years ago. The adjacent Green Course, designed by his son Rees Jones 25 years ago, represent the first father-son layout in the country. Jones Senior also designed the popular executive-length Spotswood Course.
Revenue from spa services and golf play on the Golden Horseshoe Golf Club's three courses supports the Colonial Williamsburg Foundation's mission to educate future generations and keep American history alive and thriving.
More information is available at http://www.colonialwilliamsburg.com or 855-296-6627.
The Colonial Williamsburg Foundation preserves, restores and operates Virginia's 18th-century capital of Williamsburg, Va., as a 21st-century center for history and citizenship. Innovative and interactive experiences, such as the street theater Revolutionary City® and the RevQuest: Save the Revolution! series of technology-assisted alternate reality games, highlight the relevance of the American Revolution to contemporary life and the importance of an informed, active citizenry. The Colonial Williamsburg experience includes more than 400 restored or reconstructed original buildings, renowned museums of decorative arts and folk art, extensive educational outreach programs for students and teachers, lodging, culinary options from historic taverns to casual or elegant dining, the Golden Horseshoe Golf Club featuring 45 holes designed by Robert Trent Jones and his son Rees Jones, a full-service spa and fitness center, pools, retail stores and gardens. Philanthropic support and revenue from admissions, products and hospitality operations sustain Colonial Williamsburg's educational programs and preservation initiatives.