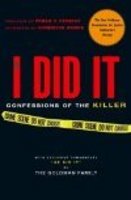 Not publishing the book was not a (legal) option
Austin, TX (PRWEB) December 11, 2007
The father and sister of murder victim Ron Goldman explain why they published "If I Did It: Confessions of the Killer," O.J. Simpson's gruesome, hypothetical account of murdering Goldman and Nicole Brown in an exclusive live interview with Inside Scoop Live, a Division of Reader Views (an online book review and publicity service)
In 1994, Simpson was in the national limelight, on trial for the brutal murders of Goldman and Brown. Though he was ultimately acquitted of the criminal charges, he lost the ensuing civil judgment for wrongful death and the case remains a notorious controversy among Americans today. Simpson originally tried to publish "If I Did It" through HarperCollins in 2006, but the book deal was dropped due to public outcry.
Inside Scoop Live's compelling 50-minute live interview reveals Frank and Kim Goldman's initial reactions to "If It Did It," their journey toward publishing the book and their take on Simpson's most recent legal battles in Las Vegas. "Not publishing the book was not a (legal) option," Kim says.
Frank and Kim Goldman fought for the book's rights because they wanted to prevent Simpson from gaining any additional profit from it. As a result of Simpson's August bankruptcy suit, a Florida court awarded the book's rights to the Goldmans to satisfy their unpaid $19 million civil judgment from 1997. Because the court ordered all assets to be monetized, the Goldmans say they were legally obligated to publish "If I Did It."
A portion of the book's proceeds will be donated to the Ron Goldman Foundation for Justice, which works to support victim's rights. Frank Goldman tells Inside Scoop Live he believes the book to be Simpson's admission of guilt and confession. "(The public]) will learn in his own words what kind of monster he is," Frank says. "This man is a monster and a piece of trash, calling him a murderer is not enough."
Kim Goldman says she and her father wanted to make sure the book was released with as much integrity as possible. "If I Did It" includes Simpson's original manuscript along with several added chapters of insightful commentary. The Goldman family wrote the first section, about their loss and fight for justice. The second section contains personal details about working with Simpson on the original manuscript from Pablo F. Fenjves, Simpson's ghostwriter. The book also includes a resources list at the end, with contact information for organizations supporting abused persons.
Inside Scoop Live's revealing interview cuts through all the convoluted media hype, allowing the Goldmans to speak for themselves and clarify their controversial involvement with "If I Did it: Confessions of the Killer." Inside Scoop Live's audio interview with the Goldmans can be found online at http://insidescooplive.com/author-pages/Goldman-Fred-Kim-reading-interview.html.
###