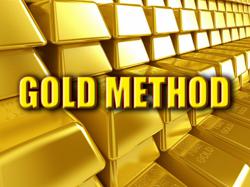 My team and I decided to turn to Kickstarter because we love the community and what it's all about.
Dallas, TX (PRWEB) May 10, 2013
Gold Method is a feature-length documentary film that tells the story of how global gold mining conglomerates and junior gold mining companies mine for gold around the world. In addition to that, the documentary will show new processes and technologies invented by Mr. Audie Norr that are not currently being used by anyone else on Earth.
In order for Mr. Audie Norr to bring the Gold Method documentary to life, he needs to raise $100,000 to cover the costs of completing the main stages of principal photography, editing the film and post-production work. Mr. Audie Norr is seeking these funds through a crowdfunding campaign on the most popular crowdfunding network, Kickstarter.
"My team and I decided to turn to Kickstarter because we love the community and what it's all about," says Producer Mr. Audie Norr. "We have the opportunity to bring our project to life through the support of you and in return, you receive the product we're ultimately trying to make."
The Gold Method Kickstarter campaign was launched on April 8th and will run through May 11th at 11:59 p.m.. Within the time frame of the campaign, the project must reach its $100,000 funding goal in order for Mr. Audie Norr to receive the funds to create the documentary. Currently, the project has raised over $14,000, but still has to raise the other $86,000 in order to bring the documentary film to life.
In summary, Gold Method will show you the history of gold and gold mining, taking gold to refinery, investing in gold and (of course) the new mining process and technologies called the Gold Method which will forever change the mining process.
To learn more about the Gold Method Kickstarter campaign or to make a donation to the project in exchange for rewards, visit http://bit.ly/GoldMethodKS before the campaign ends on Saturday, May 11 at 11:59 p.m.
About Producer and Inventor Mr. Audie Norr
After receiving a professional camera on his 10th birthday, Mr. Audie Norr developed a strong passion for photography and filmmaking. After polishing his skill, Mr. Audie Norr was accepted to the Cinematography Club as a teenager to continue his photography and film education. With the digital age in sight, in addition to the hard work he put into creating his own photography studio, Mr. Audie Norr walked himself right into a multitude of projects and missions as a graphic designer, computer animator and 3D Virtual Reality developer by using numerous different digital technologies and software platforms. Every step of the way, Mr. Audie Norr carries his desire and fortitude to explore, creating and discovering new horizons, which also makes him an inventor. To learn more about his work and inventions, visit http://www.audie300.com.