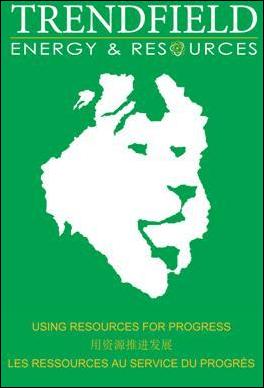 Niamey, Niger (PRWEB) April 12, 2007
The Cabinet of Ministers of the Republic of Niger, on Friday April 6th, announced the approval of four exploration permits for Trendfield Gold Mining (TGM), a subsidiary company of Trendfield Holdings Ltd. The exploration permits, Tin Kéradet, covers an area of 2000sq Kilometers. The area is located at the north part of Niger, on the Algerian border.
Previous research was completed on Tin Kéradet by the GeoAfrica Gold Corporation in the 90's with positive results. Preliminary research has shown indications of gold reserves totaling 76, 000 oz. at a tested depth from 0 to 50 meters. Indication of Gold values in the vein and rock samples ranged from 0.1 g/t to 200 g/t. Our permits are adjacent to the Tiririne-Harane gold project in Algeria 450 km east of the town of Tamanrasset and located near the Niger border, where reserves are estimated at 481,100 t at a grade of 17.0 g/t Au (Source Ministry of Energy and Mining, Algeria).
TGM requested the prospecting authorization for Tafassasset, an area covering 56,000 sq kilometers, which includes the Tin Kéradet permits. The area has shown positive indications for gold deposits.
Trendfield Gold Mining was also lauded by the Government of Niger for their project proposal on the Tin Kéradet permit, a three years research program budgeted at USD 3.1 million per permits.
###