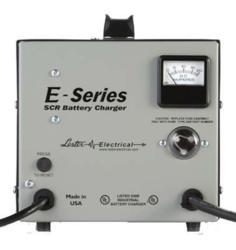 Green Cover Springs, FL (PRWEB) February 21, 2013
Best Buy Golf Carts is pleased to announce that they have now added the Lester link Series battery charger to their product line. Lester is a well known brand that has been in business for a long time, and the new "Link" series chargers are dependable, durable & economical.
A tip for any charger use is to make sure to have an electrical surge protector. Many of the chargers that Best Buy Golf Carts repairs are damaged by lightning strikes and/or power surges in the a/c power cord. Older, weaker batteries will become over-worked and damage a charger. Ensuring that golf carts have good, strong batteries will extend the life of a battery charger.
Best Buy Golf Carts can often repair chargers that fail, and even if it is beyond repair, they can offer great deals on new chargers. In addition to the Lester link series chargers, they also carry the DPI and Schauer brand chargers.
For more information on Best Buy Golf Carts and the services and products they provide, please visit: http://www.bestbuygolfcarts.com/.
About the company:
Best Buy Golf Carts has been in business in the Jacksonville area and Green Cove Springs since 1976 and supplies golf cart parts and accessories throughout the United States. Specializing in resolving golf cart electrical issues, Best Buy Golf Carts also sells new and pre-owned golf carts, golf cart parts and accessories, and builds customized carts. They are the areas only authorized Trojan & Powertron, USI battery dealer and they are an authorized Nivel and Authorized EZGO Dealer. Visit their large show room to view pre-owned, new and custom golf carts and their stocked parts room with some of the lowest prices on golf cart parts and golf cart accessories.