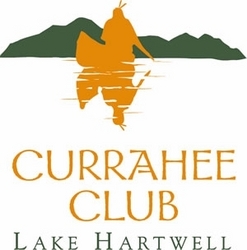 Becoming the Currahee Trading Company store manager is truly a dream job
Atlanta, GA (PRWEB) October 4, 2007
Cynthia Brown will begin a new chapter in her career as store manager of the Currahee Trading Company at golf community Currahee Club. Brown brings to her position nearly 35 years of public service expertise and leadership experience through various roles, including that of former Toccoa-Stephens County Chamber of Commerce president. As Currahee Trading Company store manager, Brown will oversee operations of the golf, lake and mountain community's 3,000-square-foot general store, set on Lake Hartwell property. The store includes Currahee Club's design center, Orvis merchandise and a post office - all set amidst antique touches that evoke an old-time ambience.
Prior to joining the staff of the golf community as store manager, Brown was president of the Toccoa-Stephens Chamber of Commerce for nearly nine years. During this time she prepared the annual budget, developed and executed special events and fundraising activities, and served as the county's promotions coordinator. Brown began her career as program director with the Toccoa-Stephens County Parks and Recreation Department - a testament to her love of the outdoors. Over the next 20 years, Brown's managerial talents led to positions of increased responsibility with the Parks and Recreation Departments of Rabun County, Glynn County and Elbert County. Now, she is pleased to be a part of a golf community she's been interested in since its inception.
"Becoming the Currahee Trading Company store manager is truly a dream job," said Brown. "I've watched Currahee Club from the beginning, and its transformation has been a beautiful progression that keeps getting better," she continued. "The Whitleys have created a top-quality golf community that isn't overdone, but is just right."
Brown serves on several boards, including the Toccoa-Stephens County Partners for Success and Currahee Arts Council (not affiliated with the Currahee Club golf community). Additionally, Brown is the past president and a Board of Trustees member of the Georgia Recreation and Park Association. Brown also is involved in the Read at Home program, whose mission ensures children have access to books at home and empowers parents to instill a desire for reading at a young age. When Brown's not serving her community or working as store manager, you'll find her playing with her five grandchildren, biking, boating or walking to the tunes of southern beach music.
About Currahee Club
Currahee Club, a mountain golf community located on Lake Hartwell, is just 90 minutes from Atlanta and 60 minutes from Greenville, S.C., off of Highway 17 in Toccoa, Ga. Currahee Club is a development of Whitley Development Group, Inc., a father-son team involved with successful, notable properties including The Bear's Club in Palm Beach, Fla., The Ritz-Carlton Golf Club & Spa in Jupiter, Fla., Colleton River Plantation near Hilton Head, S.C. and the Piedmont Driving Club in Atlanta. For more information on Currahee Club, please visit http://www.curraheeclub.com or call (706) 827-1000 or (888) 560-2582.
###