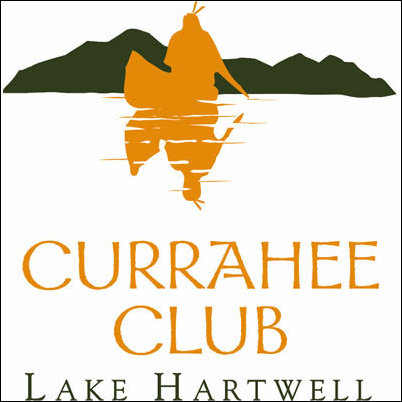 With Jim Fazio's design expertise, we are proud to have created a world-class golf course that complements the beauty of the surrounding area, continually tests the talent of our members and their guests, and has now been recognized as one of the best golf courses in the entire country
Atlanta, GA (PRWEB) March 29, 2007
Currahee Club's spectacular 18-hole, 7,513-yard golf course, set into the landscape of the majestic Blue Ridge Mountains and Lake Hartwell, was declared as one of the country's top 50 new golf courses by Golfweek Magazine in 2006. Currahee Club garnered 12th place out of 50 and was the highest ranked Georgia golf course on the list.
The esteemed ranking is determined by more than 400 golf enthusiasts on 10 separate criteria, including conditioning, feature shaping and landscaping. In addition, each voter completes a series of seminars on the elements that make a course outstanding before scoring the golf courses.
Currahee Club's golf course has also been frequently highlighted by other golf publications for its overall course layout, remarkable elevation changes and breathtaking panoramic views of the Blue Ridge Mountains and Lake Hartwell.
"This is Currahee Club's first ranking in Golfweek, and to be ranked higher than spectacular new golf courses in Naples, Palm Springs, Myrtle Beach and La Quinta is an incredible honor," said Chris Whitley, partner with Currahee Club. "With Jim Fazio's design expertise, we are proud to have created a world-class golf course that complements the beauty of the surrounding area, continually tests the talent of our members and their guests, and has now been recognized as one of the best golf courses in the entire country," he added.
About Currahee Club
Currahee Club, a Lake Hartwell property featuring golf courses and mountain views, is located just 90 minutes from Atlanta and 60 minutes from Greenville, SC, off of Highway 17 in Toccoa, GA. Currahee Club is a development of Whitley Development Group, Inc., the highly accomplished team responsible for creating many other notable properties, including The Bear's Club in Palm Beach, FL; The Ritz-Carlton Golf Club and Spa in Jupiter, FL; Colleton River Plantation near Hilton Head, SC and The Piedmont Driving Club in Atlanta. For more information on Currahee Club, please visit http://www.curraheeclub.com or call (706) 827-1000 or (888) 560-2582.
###