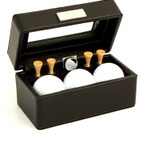 (PRWEB) October 18, 2012
Quality unique home decor retailer World To Home adds dozens of new categories to bulk up their seasonal gifts category right as the holidays roll around. New products include unique gifts ideas, quality flasks, and golf gifts. Mova globes and antique telephones make a hot return for the Christmas season.
Professional gifts are an excellent way to celebrate for that someone who loves their job. Medical, pharmaceutical, medical nurse gifts or doctors, legal and chiropractor gifts are just a few of the categories now available. Gifts range from desktop clocks and business card holders to personalized picture frames and paper weights. These professional gifts are sure to make a splash with friends and loved ones. All gift products are made from quality materials such as stainless steel, marble and glass.
A quality flask was once a mark of status, and that tradition is beginning to surface once again. Quality crafted stainless steel flasks are not easy to come by, but World To Home has managed to find the best selection around. Available in all manner of shapes, sizes, colors and materials, these flasks are an excellent gift idea for the holidays. Specialty flasks are also available, such as the highly regarded cigar holder flask. Capable of holding a churchill sized cigar, this is the perfect pairing of vices. There's nothing quite like sipping whiskey with your fine cigar.
In addition to World To Home's hotly anticipated professional gifts, a similar category is making a scene. Golf is a much loved sport, and those who play it are often die-hard lovers. The new golf gifts category is the perfect one stop shopping place for any golf lover. Everything here is golf themed, with a large selection of golfing gifts such as golfing wine caddies, golf desktop decorations and golf clocks.
Ever the popular product, mova globe remains in full swing for the holidays. The new high gloss designs are hugely popular, taking the older designs to a whole new level. The high gloss mova globes incorporate all the best features of the older solar rotating globes but add a stunning, glossy surface that will make mova globe stand out even better than before. In addition to mova globe, new 1920s style antique telephones for sale have been added, giving an even better selection of retro antique phones than before. These vintage telephones are made of very fine materials and harken back to the Roarin' 20s. Two other popular categories are for animal lovers, specifically dog and cat lovers. With categories for each, WorldToHome.com has a wide variety of gifts for dog lovers and gifts for cat lovers.
About World To Home.com:
WorldToHome.com is the premier retailer of fine luxury home decor accents, accessories and furniture. With thousands of unique home decor accessories, World To Home brings the worlds home decor products to your doorstep. Featured products include Mova Globe, lighted branches, reproduction antique phones for sale, metal wine bottle wine caddies, birdhouse mansions, and more. For more information visit WorldToHome.com.